In this the final part of our tour through our history of designing and making chairs we come right up to date and just focus on our latest chair 'Iceni'. In the first two parts of this series we explored the 25 years since designing our first chair for Bournemouth University. We also looked at some of the most significant chairs along the way, as chairs have always been a reflection of the business direction and our design philosophy. Links to part 1 and part 2 can be found at the bottom of this page.
You can visit our 'sitting' gallery and look through more of our chair designs on the Simon Thomas Pirie website by clicking here.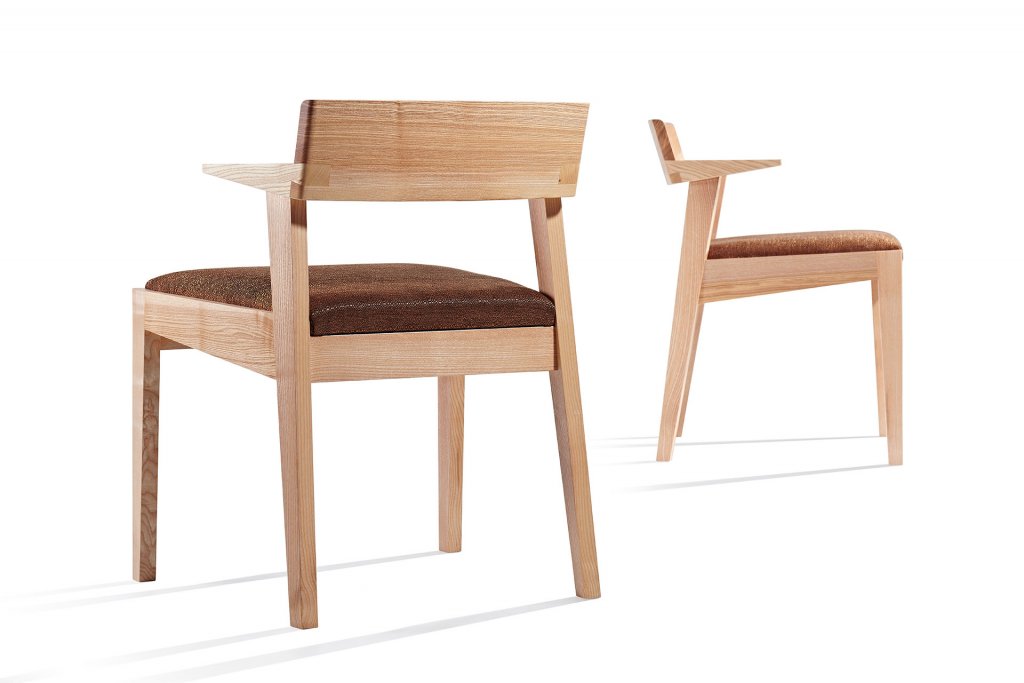 'Iceni' was born in a sketchbook, a scribble that kept repeating itself over many years. I'm sure the first time I drew it – or something close to it was at least 5 years ago. Every 12 or 18 months it would reappear when I had a spare moment and become slightly more refined and resolved on paper and in my head. The profile of those early sketches is remarkably true to what we ended up with. It is very different to all my previous chair designs, which have tended to be high backed and for formal or dining situations.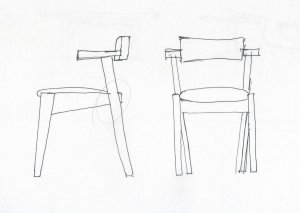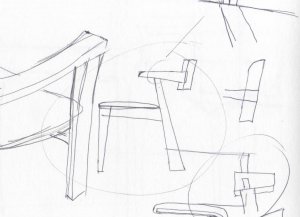 Iceni was conceived as an exercise in pure chair design; it didn't have a project as a start point like all of my previous chairs. Nominally it was a desk/working chair if I had to give it a place or function. That made it difficult for me to justify investing lots of time into, after all we were only likely to sell them in small numbers as desk chairs. Dining chairs tend to go in batches of 6 to 12 on average! But it kept nagging at me and as is often the case it was a conversation with a client that brought the chair to life. This particular client and friend had just taken delivery of a lovely simple olive ash dining table from us, however the conversation quickly turned to chairs and what might work best with it. His design taste was simple but sophisticated and he was naturally drawn to Scandinavian design classics which could have looked lovely. Then it clicked, the chair that had been floating around in my sketchbook for years suddenly had a place and an opportunity to be realised. I finally got round to drawing it up properly and presented it to him. This chair very much had that minimal Scandi-cool look with a bit of our take on modern design and craft ethics built-in. A deal was done and we had our first set to make and the funds to help cover the prototyping and development.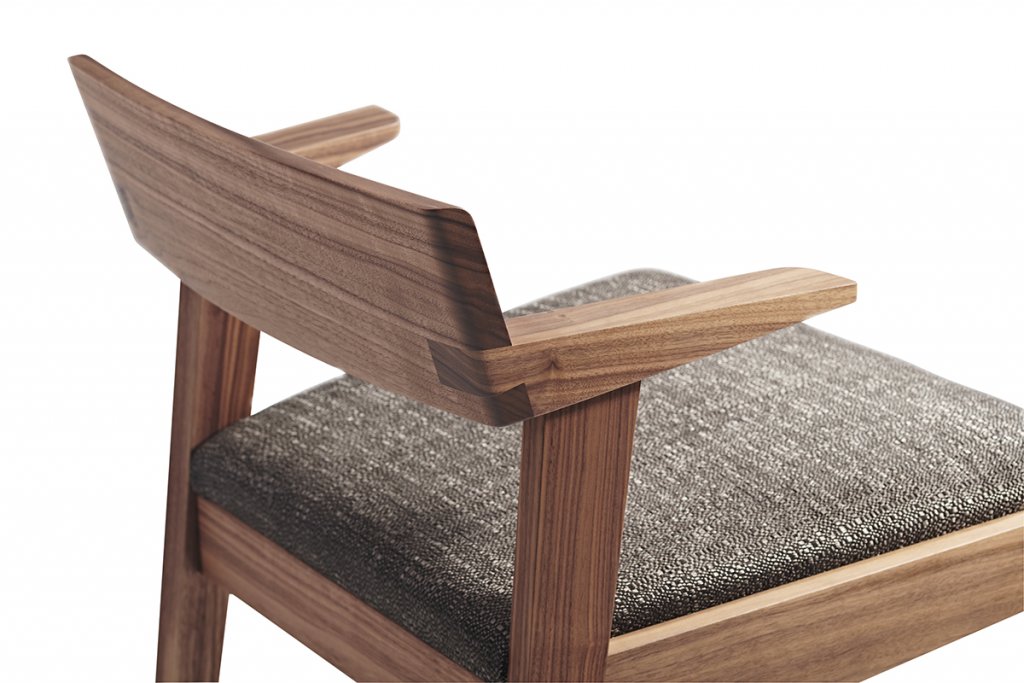 Prototyping was challenging on Iceni. In the past I've tended to do this myself but as the business has got larger my days in the workshop have got very sparce. We are lucky to have a great team here at STP and Mike, our senior maker is particularly good at this kind of intricate development work which often involves going backwards and or starting something again; there was rather a lot of that on this chair! Most of the chairs I've designed have been comfortable and pretty well resolved at a first attempt but there was plenty that needed reworking on Iceni in terms of proportions and comfort levels. I'd never done such a low back chair before and the sitting angles do become more critical as a result. Initially it was also too wide, although that looked fine on paper. The detail of that half-arm rest also took more than a few attempts.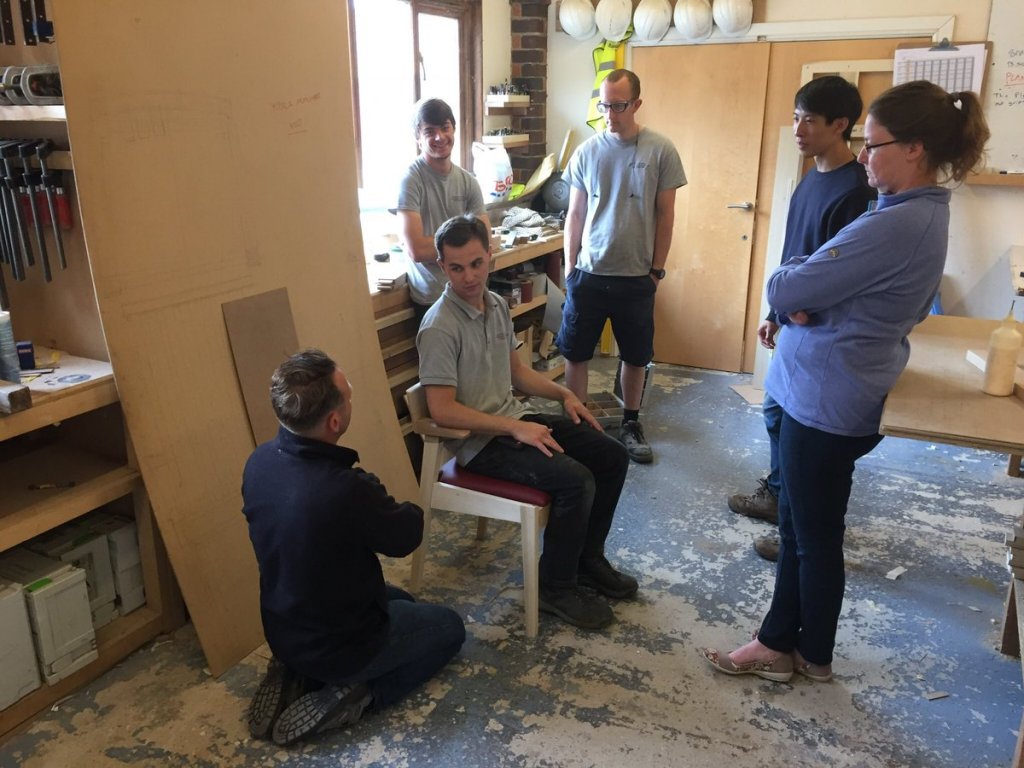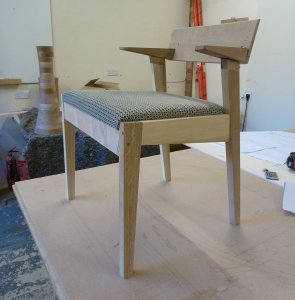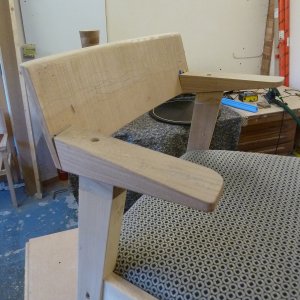 There were days when all of us would be sitting in it to try it out, with Mike then tweaking the back angle, raising the arms, changing the radius or height of the back, and trying to get that elusive sweet spot of comfort. The workshop prototype ended up looking like it had been through the wars, but that is what it was for. Once we were happy we needed to spend time on the jigs for a first production run which is the most time consuming element of all, but again that is something Mike is expert at. As a result that first batch of nearly 20 chairs seemed to take an age, but that time investment will pay off on future batches.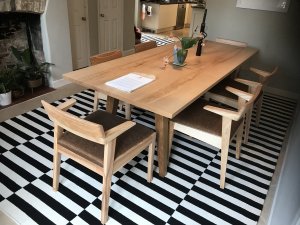 'Iceni' got given it's name because the friend and first client wanted to give it something Norfolk related – where he now lives. Iceni were the ancient British tribe that lived there so it seemed apt. His set was delivered while others went to be photographed in time for the official launch it at Decorex International in September 2018. We got some real interest from specifiers and interior designers working on commercial projects which is something we will continue to pursue in the coming years. This chair took a long time to come despite my desire to make it because I couldn't see how (enough) people would use this chair and in what context. Now I just see it as a chair with multiple uses. It's certainly a bit less formal than its predecessors but that reflects the way people work and live now. I'm also sure there are plenty more commercial and institutional opportunities to explore.
I am particularly proud of this chair because it started as a sketchbook scribble, because it was difficult to make and because it was a real team effort to realise it. There are some lovely details, especially around that arm back and leg junction. The joint between the curved back and arm has a lovely pinned dovetail joint which reads like a book, explaining the way it's made without words. It's also very strong whilst being light. Like all the chairs I've designed over 25 years it is extraordinarily comfortable (I can't stand the idea of someone calling themselves a designer who designs an uncomfortable chair!)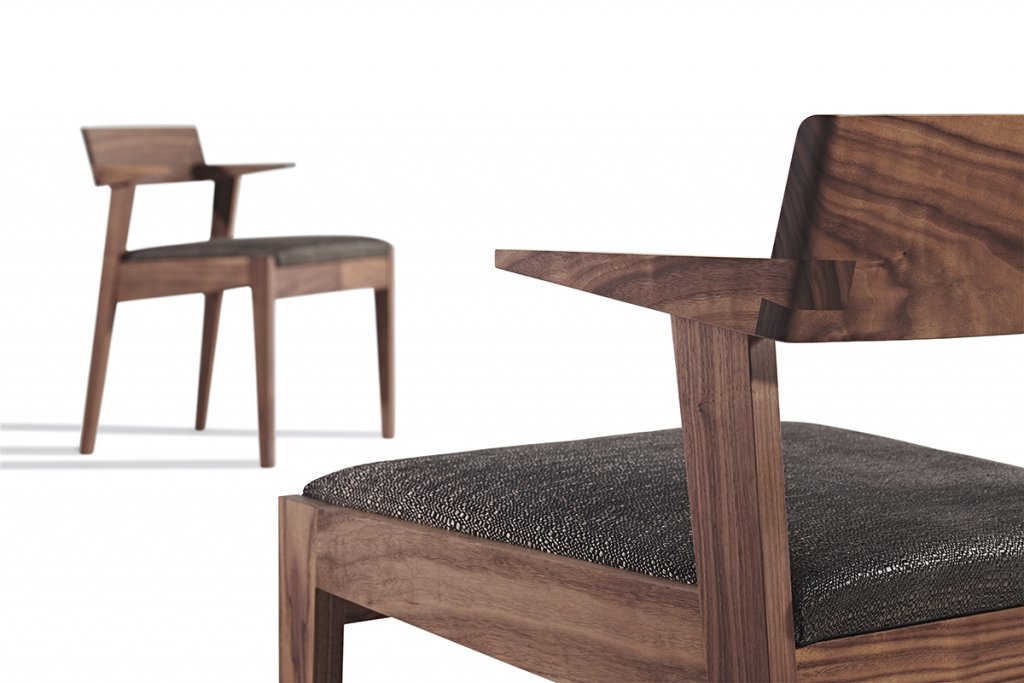 The stubby half arm gives you an elbow rest, a means of lifting yourself in and out when sitting but doesn't get in the way when getting in and out. It's a lovely mix of Scandi-retro chic and modern craft-cool. Perhaps it's even our Coco Chanel 'little black dress' moment personified in a chair: versatile, affordable and timeless. Unfortunately only time will tell!
And talking of little black classics; new for 2019, our 'Iceni Noir' in ebonised ash…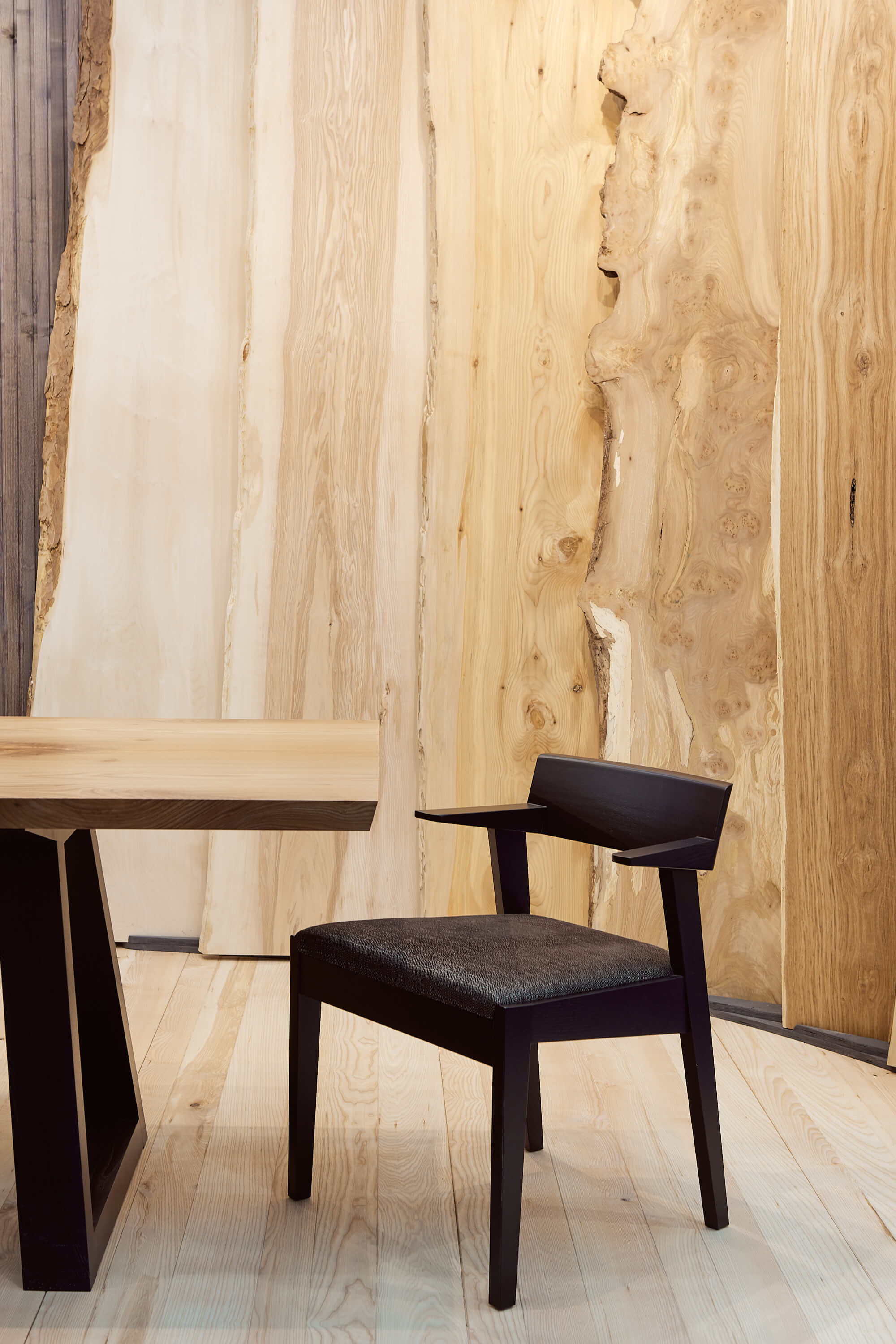 If you want to discuss Iceni or any other chair designs with Simon – just click the enquiry form at the top of the page, email us or pick up the phone for an informal chat.
Written by Simon
Back to: Simon Thomas Pirie – A Chair Design History – Part 2
Back to: Simon Thomas Pirie – A Chair Design History – Part 3