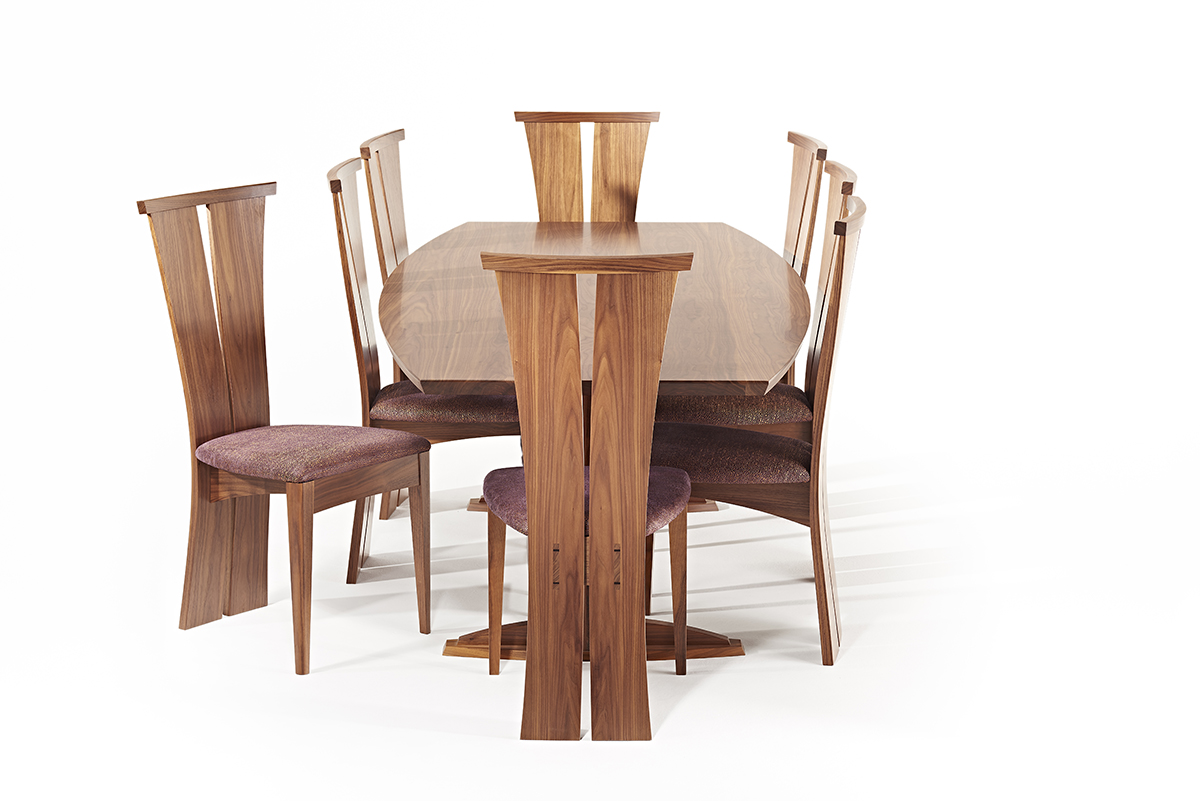 Gabriel Dining Chairs – 4 off
4 chairs in black walnut pictured with walnut lozenge dining table, Gabriel chairs are available to commission in other timbers combinations.
Materials: Black walnut with black walnut laminated back, purple and gold woven fabric.
Dimensions: 46cm x 52cm, 105cm high
For sale: £500 each (£975 each to commission new each, without fabric)
Special Price for 4: £1,500
Current Location: Simon Thomas Pirie, The Courtyard Workshop & Gallery, Briantspuddle, Dorchester, Dorset. DT2 7HJ. Viewing By Appointment Only.
We currently have 4 of these Gabriel chairs available, we can make others to match.