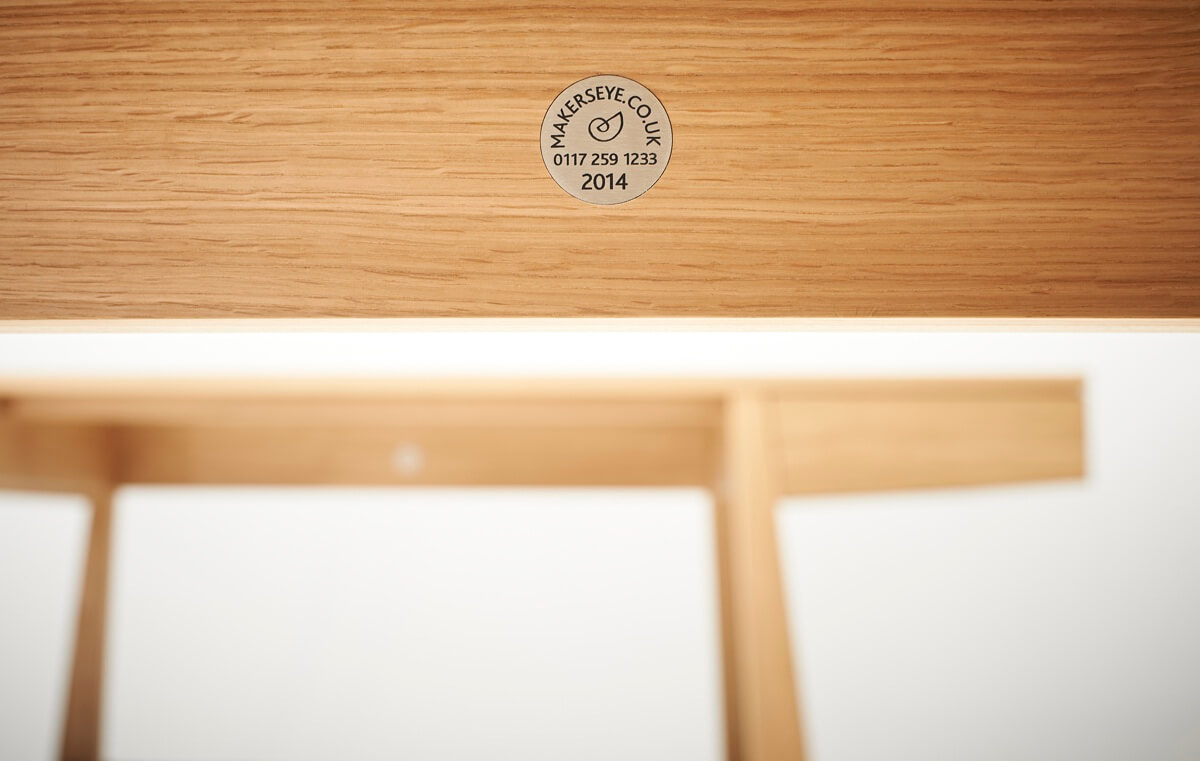 It does sound good – Winners of the 2014 Wood Awards 'Bespoke Furniture' category.
Tony Portus and Ross Fenn of Makers' Eye, myself and Matthew Burt were at the Carpenters Hall on Tuesday evening for the Wood Awards 2014 announcements. Although we were down to a shortlist of 4 I don't think any of us really had any idea of whether a project like this one really stood a chance of winning: 'Bespoke furniture' tends to imply a 'one-off' single maker or a small workshop piece, indeed the other 3 shortlisted pieces tended to reflect that. What we had done through Makers' Eye was about collective and collaborative effort, much more like the Architectural teams who's prizes had all been announced earlier in the evening. They had clambered up on the podium with commissioning clients, structural engineers, contractors and suppliers.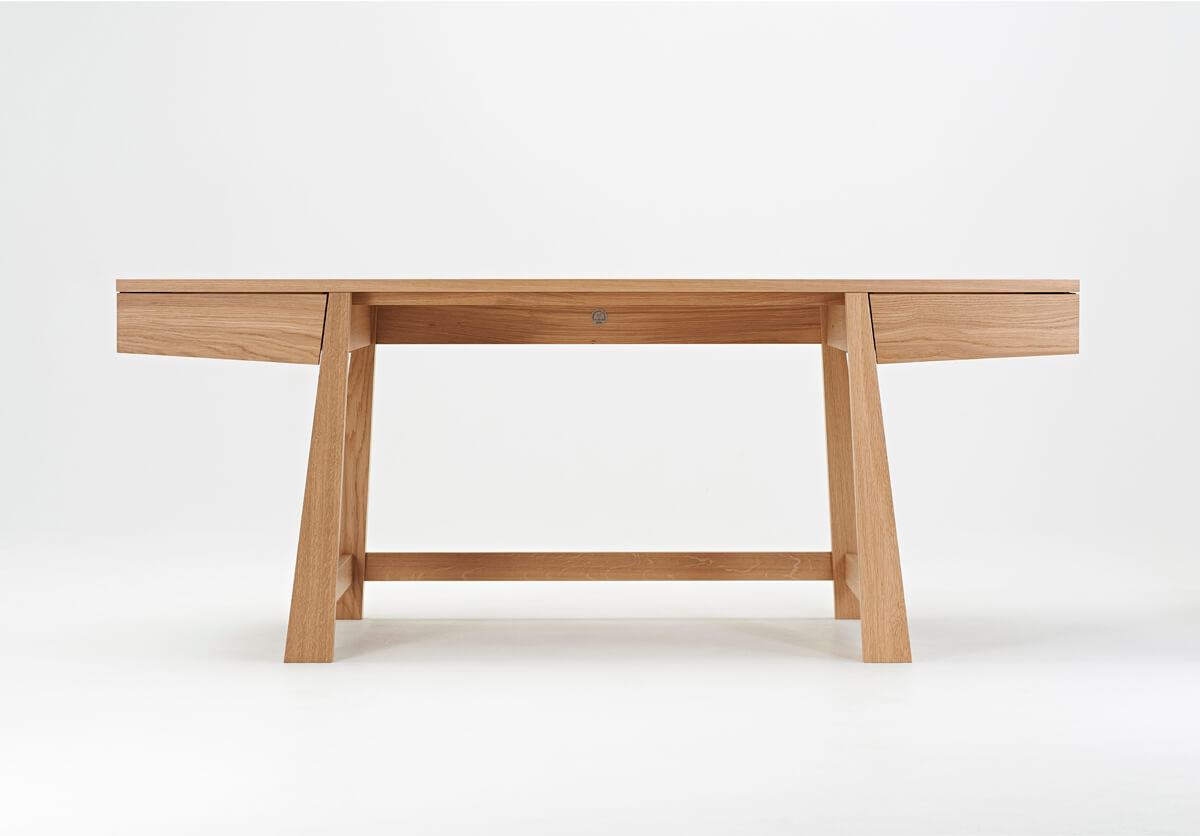 So when "Oak Furniture for Dicksoon Poon China Centre, Oxford" was read out, none of us moved at first, I think we'd all been waiting to hear 'Makers' Eye'. We did eventually all get up on the podium and were joined by James and Geoff Tyler of Tyler Hardwoods who supplied the oak for the project (it was the second venture onto the stage that night). So an amazing project with an amazing team has been recognised. It's this element that gives me the biggest pleasure, because we all stuck our necks out and did something unusual.
Tony Portus and I did the design work together, working really hard to not only fulfill the brief but deliver something exquisite – which would be beyond St Hugh's College's expectations.
The judges summary put it nicely, "Makers' Eye created a family of products with a clear design signature to complement the subtle Oriental influence of the architecture." I'd go further than that – i'd say we'd successfully combined an oriental influence with the quintessential Englishness you'd expect to find in an Oxford College in all of the 177 pieces made by the 4 workshops involved.
Those four workshops; us, Matthew Burt, Waywood and Tim Hawkins each took the elements of the project that best matched their skill set, facilities and of course available capacity. In the case of Waywood for example their CNC knowledge and equipment made them the ideal workshop to take on the 63 wall hanging shelves. We focused on the 63 two-drawer desks for student rooms and 12 folding tables, Matthew Burt the lino topped academics desks and Tim Hawkins the occasional furniture for the break out spaces. Everything was delivered on time and on budget, meeting the client's high specification on material and design.
Much of the success of the design and manufacturing on this project comes from the management role Makers' Eye played. Not only did they secure the project against established providers, but also got to grips with the complex contractual negotiations with the clients / contractors on this high-brow, high profile new build project. That allowed the 4 workshops to concerntrate on the making without distraction. There is no doubt it's a great model to allow smaller workshops to work co-operatively and tackle projects normally 'out of their reach'.
Throughout the Wood Awards ceremony I was struck by the good judgements made in the various Architectural Project categories. There was some lovely work including the Ditchling Museum of Arts & Crafts, House no.7 on Tiree, and the Sam Wanamaker Playhouse at the Globe in London. There are plenty more projects worthy of mentions, some were winners, some not. It's hugely encouraging to see wood used in so many ways on so many exciting projects. The RIBA Journal has a good run down of all the projects (including the furniture categories) with images and is well worth a look…
The Bespoke Furniture shortlist was very strong, as was the Production Made Furniture category, it's great to see UK timber furniture design looking so bouyant. We pipped the Barnsley Workshop, Shaw Stephens and NMHK co. to the prize and perhaps it was that new take on collaboration that made this project stand out? Then again perhaps it is just a lovely bit of design and making by small workshops at the top of their game, supported by a dynamic, light touch team at Makers' Eye plotting our course through tricky waters.
Needless to say we are all delighted at Simon Thomas Pirie to have ended 2014 in such a positive way after putting so much work into this project. Saying that there is little time to reflect as there are a dozen new projects to design, make, manage and fit. John puts it nicely in this video except…
If you are still unfamiliar with Makers' Eye do take a look at their comprehensive website full of the best of British furniture making and design: www.makerseye.co.uk