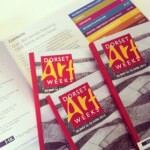 Private View day today, we pretty well hung the show in a day, everything up till now had been prepping the space. In the end I decided to make the hand workshop into a secondary gallery space as well. Lots more work but it allows me to put some of the larger items in different places, just makes the place and the pieces look different.
I'm really happy with the way the space looks and how the work interacts with Peter's paintings, drawings and prints. Every year I enjoy the hanging with 2 dimensional work and how that effects the way the furniture feels and looks. Peter's work is much more figurative than many of the artists we have exhibited before but I've always been a fan, particularly of the linocut work. Ended up buying one before the show was hung!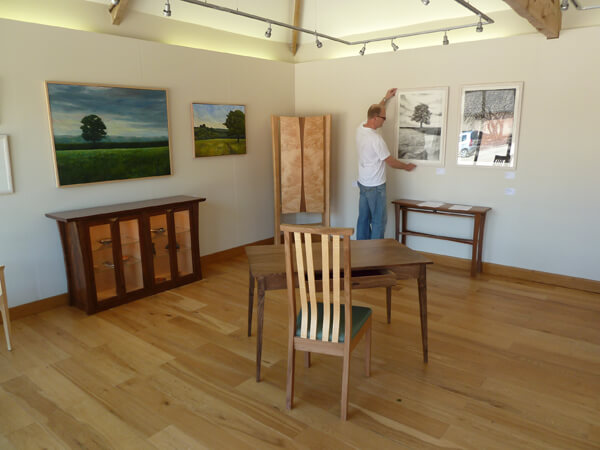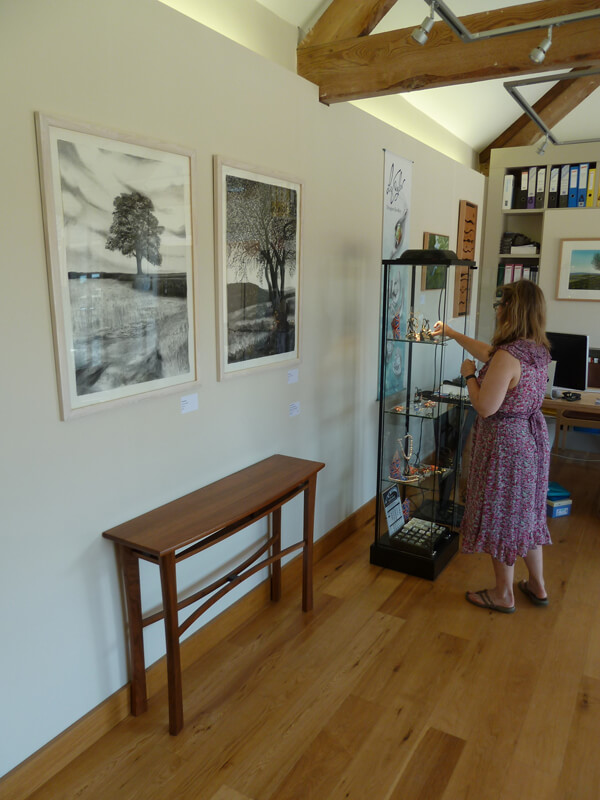 So PV kicked of at 6, we had about 50 or so through, lovely evening and another bid on one of the console tables. Tomorrow is first official open day!