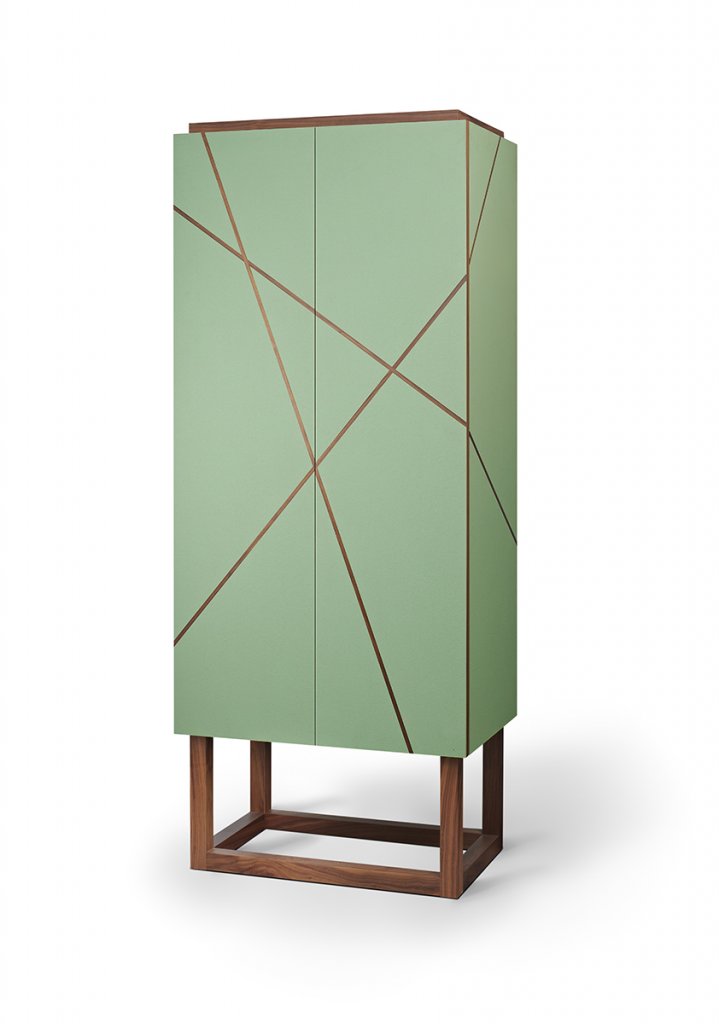 Searchlight Drinks Cabinet
Part of the 'Searchlights' collection consisting of various storage pieces for modern living: From drinks cabinets to sideboards to AV and TV cabinets. Made with a distinctive abstract pattern of random timber lines that cut through the front and side elevations, the really unusual feature is the organic linoleum surface material which is both colourful and highly textured.
The drinks cabinet featured is in the fresh green 'Baby Lettuce' surface with beautifully contrasting black walnut details, interior and framework. It is lit internally with warm LED spotlights on a door sensor switch. The shelves are all toughened glass and fully adjustable on 50mm centre shelf pins.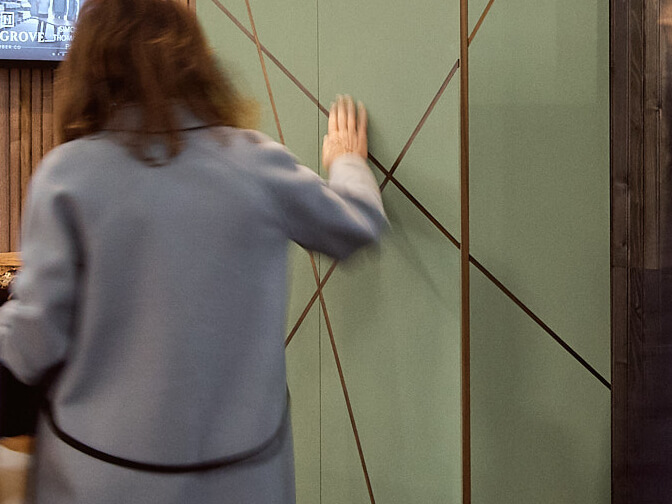 There are 15 colours in the Forbo Bulletin Board Linoium range: Click here for full palette. We make the Searchlight range in oak, black walnut and ash in combination with any of the linoleum colours above.
We will also make special bespoke cabinets using the same combinations. If you have a cabinet with special requirements please do get in contact with Simon Thomas Pirie to discuss your project in more detail.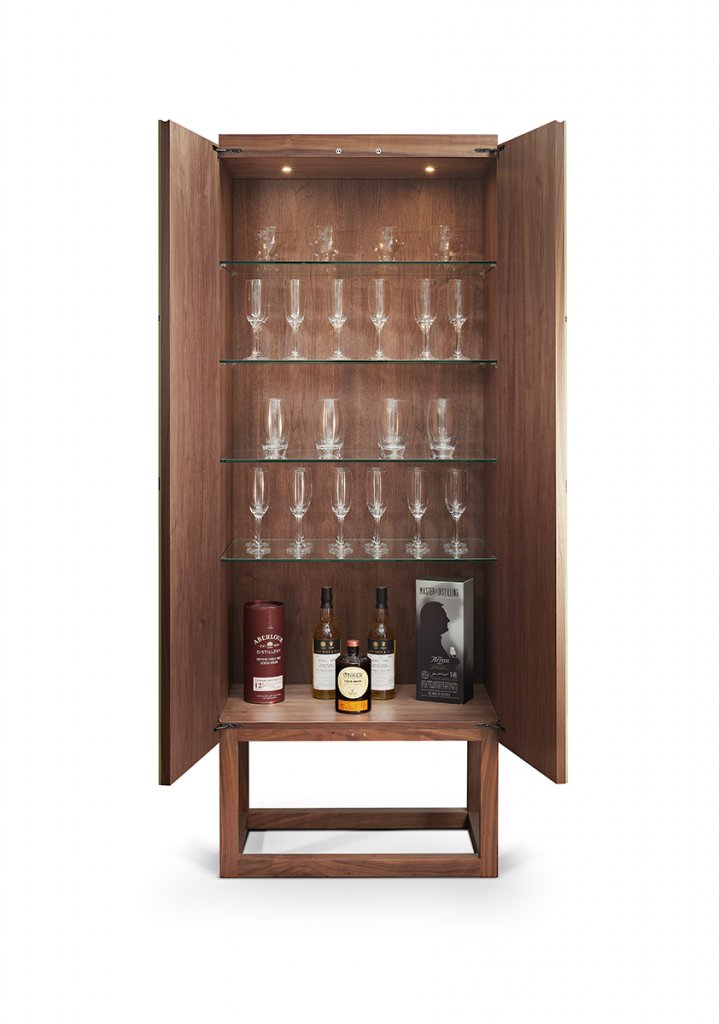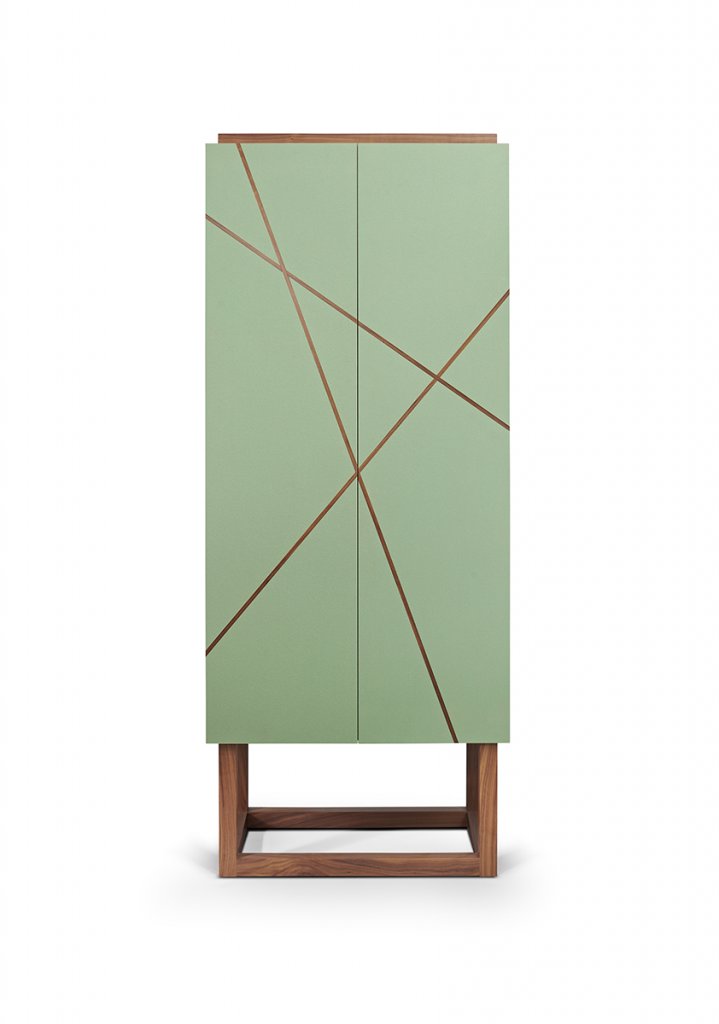 Materials: Available in standard timbers including black walnut, oak, ash. Also available as special orders in other timbers in combination with 15 colour linoleum palette.
Dimensions: H188cm x W76cm x D49cm
Prices from £6450 (including VAT)
For further information get in contact via the 'Get in Touch' form below or email us.