In a recent post about an ash dressing table called 'Rosa' I pondered what to call it's sibling piece, a desk in native walnut. These pieces carry the hallmarks of what I try to instill in all my furniture – refinement, classic proportions exquisite but unfussy detailing and a sensitivity to the material which I love – wood.
These are the same inherant characteristics you would find in the work of one of my design heroes – Ron Carter, a low-key giant of British furniture design. I called the desk 'Ronald' by the way.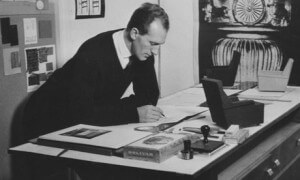 A couple of weeks after these musings I was saddened to hear of Ron's death. I'd met him a number of times and invited him to exhibit in a furniture show I co-curated at Walford Mill Crafts – the idea being everyone invited someone or something that had been a strong influence on their work. Ron was mine, in turn he brought a piece of American vernaculer Shaker furniture. Like so many furniture designers and makers based in the UK he can trace a lineage directly back to the Arts & Crafts movement in terms of training. His was through Dick Russell, who had been his tutor at the RCA and was chief designer at Gordon Russell Ltd. They worked together on the Lion and Unicorn Pavilion at the pivotal 1951 Festival of Britain. Ron became an RCA tutor and in turn trained many well known names of the next generation.
He was a kind and gentle man, generous with his time but clear in his own convictions about 'good design'. For many designers of that post-war generation good design was a mantra, a key piece of Britain's long road to post-war economic and social prosperity. Ron worked for many of the great names in the UK furniture industry like Gordon Russell, LM Furniture and Stag producing the kind of classic mid-century 'contemporary' designs that now sell for big money in Islington's super chic second-hand furniture emporiums.
It's interesting that apart from a great obituary in the Guardian, very little comes up on the internet about Ron Carter. He quite rightly has a couple of pieces in the V&A modern furniture collection which do come up – that should give you some idea of how important, respected and admired his work was and still is, but strangely there is very little else. He's part of a generation who are not widely 'electronically' visible; not old enough to be a referenced 'historical' figure, not young enough to have a contemporary web presence. It's very easy to assume that you can find anything and everything on the internet, that is clearly not true and is part of the reason I'm adding some of my own thoughts here.
I first became aware of Ron Carter's work when I studied at Hooke Park College, part of John Makepeace's Parnham Trust. At the time, back in 1993, the College Director was Peter Miles and his previous job had been as the co-director of a furniture business called 'Miles Carter'. Peter was the charismatic marketing half of this formidable team, Ron was given the scope by Peter to design the pieces he had always wanted to. Through the 1980s Miles Carter won prestigious contracts from the BBC Chairman's and Director General's offices, to Heathrow Airport executive lounge furniture, to the V&A cafe, to boardrooms and Embassies the world over. These were Ron's glory days, producing exquisitly subtle but robust wooden furniture from the company's workshops, employing 20 in Derbyshire.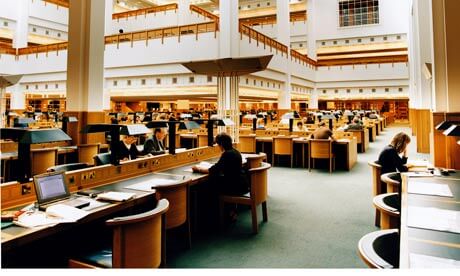 For a decade the work of Miles Carter won critical acclaim from the design press, architects and interior designers, but the original plan had been to produce furniture for the domestic market. Only Terence Conran's new venture The Conran Shop ever stocked the furniture with this purpose in mind, perhaps it was too pure and uncompromising, or simply too expensive for the British domestic market. The Miles Carter partnership came to an end in the early 90's but not before one final 'big job', the chairs for the New British Library Reading rooms. While this was by no means the last of Ron's design work, he worked with many companies during the 90's, nothing ever quite caught the spirit of the Miles Carter work again.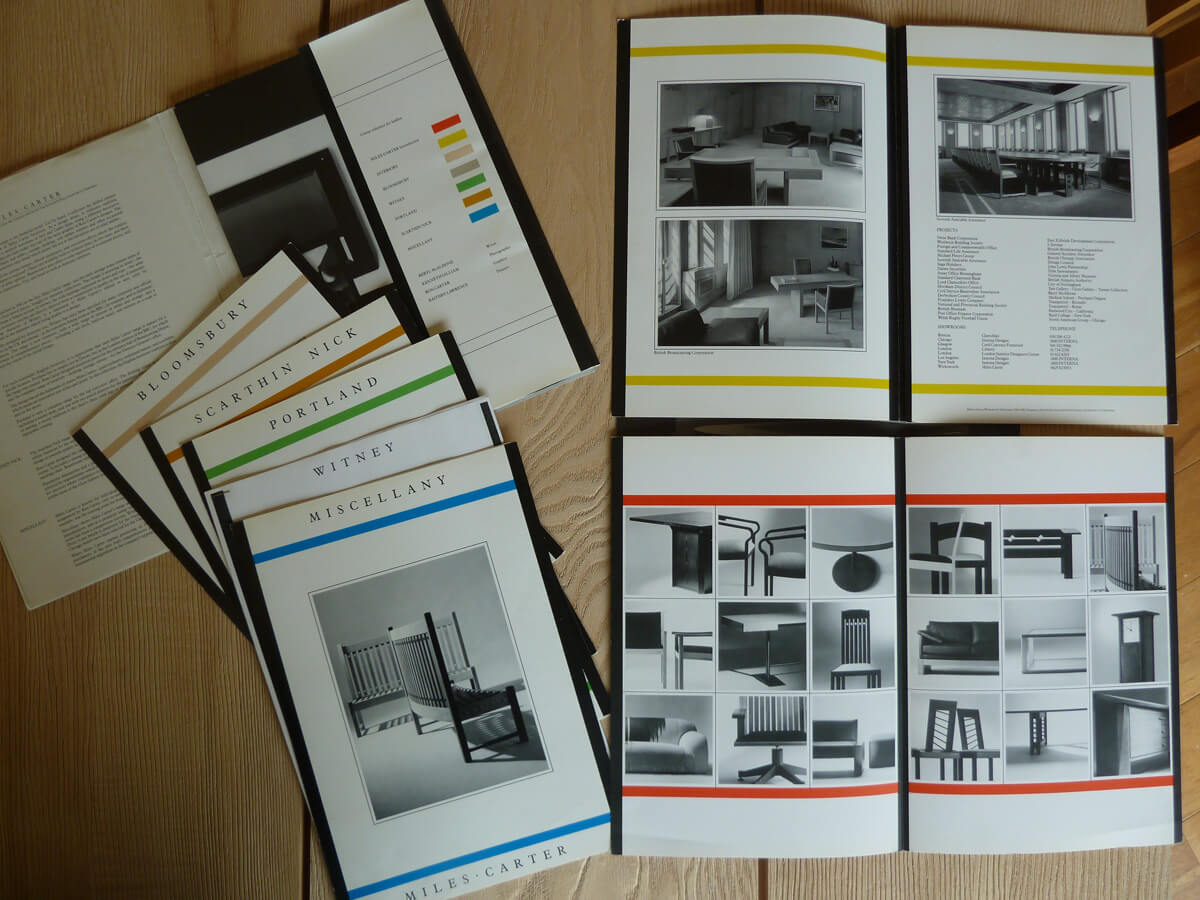 I've got lots of the original marketing material which Ron gave me, along with a collection of articles by people like Peter Dormer and Jonathan Glancey. This box file of delights also contains the last lavish Miles Carter brochure from 1990, inside it has beautifully simple monotone graphic folios with stunning black and white photographs, each folio has its own colour stripe to demote semi-bespoke ranges like Bloomsbury, Whitney, Scarthin Nick and Portland. Achingly simple but devastatingly effective.
I've heard it said, although I can't remember where, that these lavish marketing tools where the reason the Miles Carter didn't survive. That's far too simplistic, although I'm sure there is an element of truth there. Reading Ron's own take in various articles he eludes to the business always being under resourced. I get the feeling they were close to being a viable business, but never quite got there. I know both Peter and Ron deeply lamented the end of Miles Carter, it was as close as they both ever came to to a 'design nirvana'.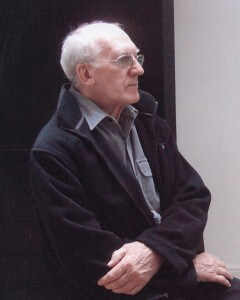 Ron Carter died aged 86 in May 2013, he was a Royal Designer for Industry and received an OBE in 1999. Writing in the Guardian in 1998, Jonathan Glancey summed up the quality of reticence that made Ron so remarkable: "This quiet designer is never seen in fashion mags. He does not wear difficult glasses. He does not say 'yah'. He is neither cool nor hot."
You often hear the term 'he's a musician's musician', well for me and many other lovers of the design of subtlety Ron is our designer's designer. And if you ever see a piece of Miles Carter furniture for sale, let me know!
Click here to read Fiona MacCarthy's Guardian Obituary