Simon Thomas Pirie will be taking part in a new exhibition of fine contemporary furniture, designed by some of the most talented furniture makers in the south west of England. It is to be held at Duke's Fine Art Auctioneers, Brewery Square, Dorchester from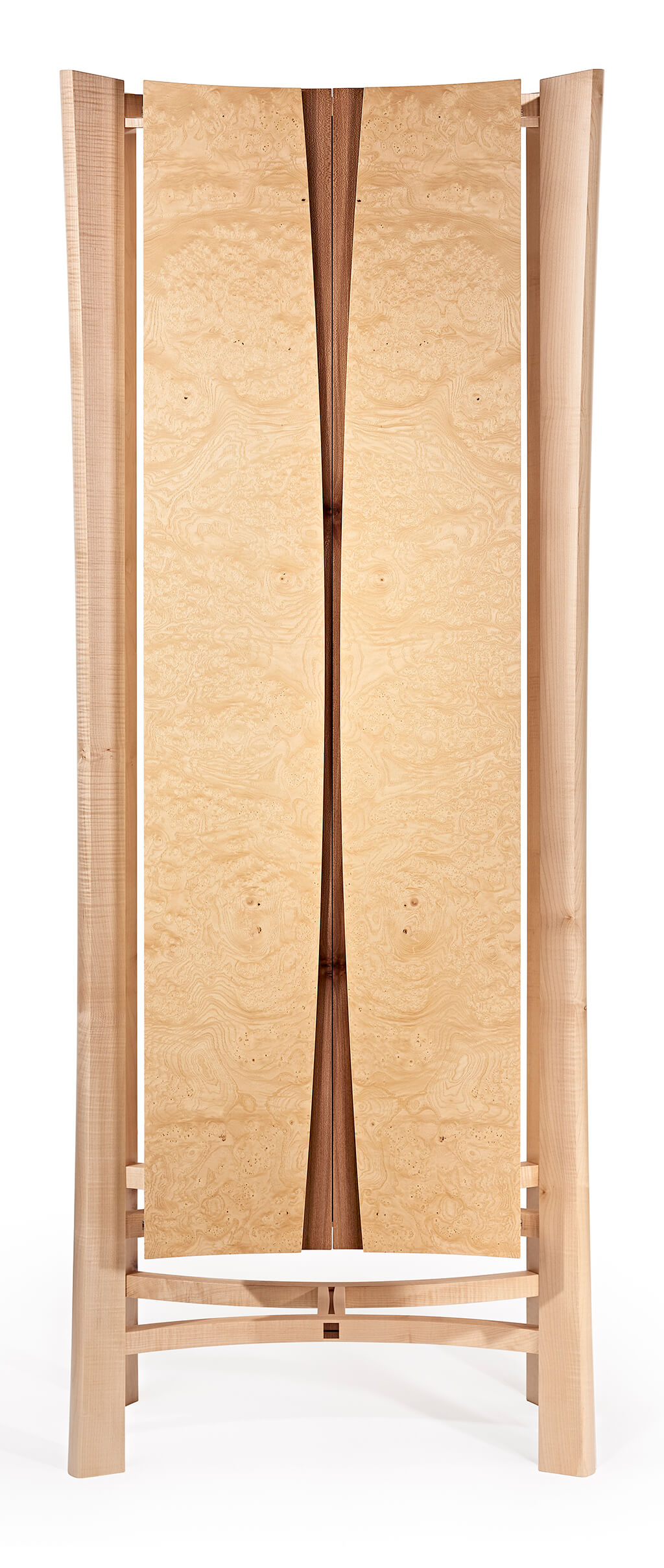 17 September to 2 October 2019.
'Out of Wood' an Exhibition of Fine Contemporary Furniture
The exhibition is being organised by The Furniture Makers' Company, the City of London livery company and charity for the furnishing industry, in partnership with Duke's and will feature 12 exquisite pieces of furniture – all made of wood.
The curated exhibition will present a distinct range of pieces of varying styles from seven exceptional makers that demonstrate the versatility, beauty and character of wooden furniture.
Design Guild Mark and Bespoke Guild Mark
The seven makers exhibiting – a mixture of established names and new talent – are Byron & Gomez, Charles Dedman, Matthew Burt, Ronald Emett, Simon Pirie, Tom Kealy, and Williams & Cleal. Each of them has been awarded a Bespoke Guild Mark or Design Guild Mark by the Company at some point in their careers, in recognition of excellence in design.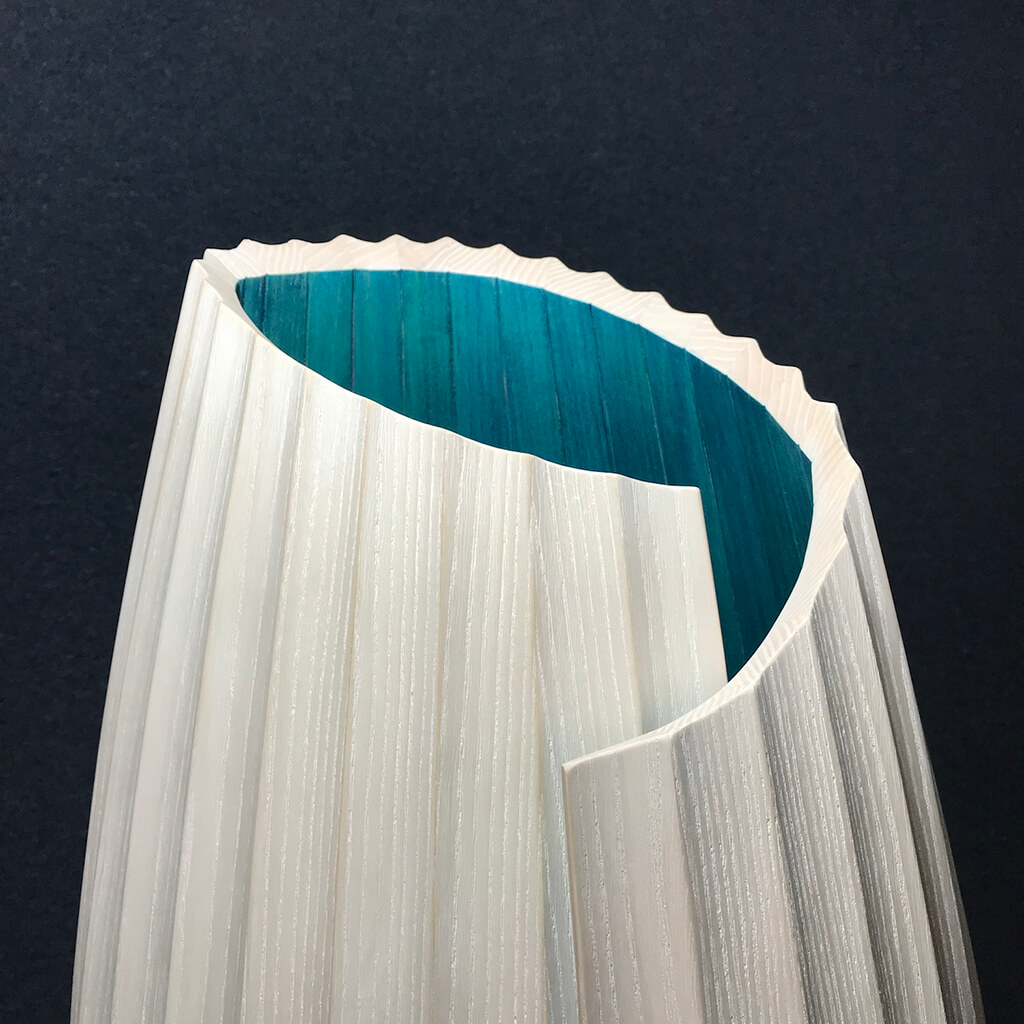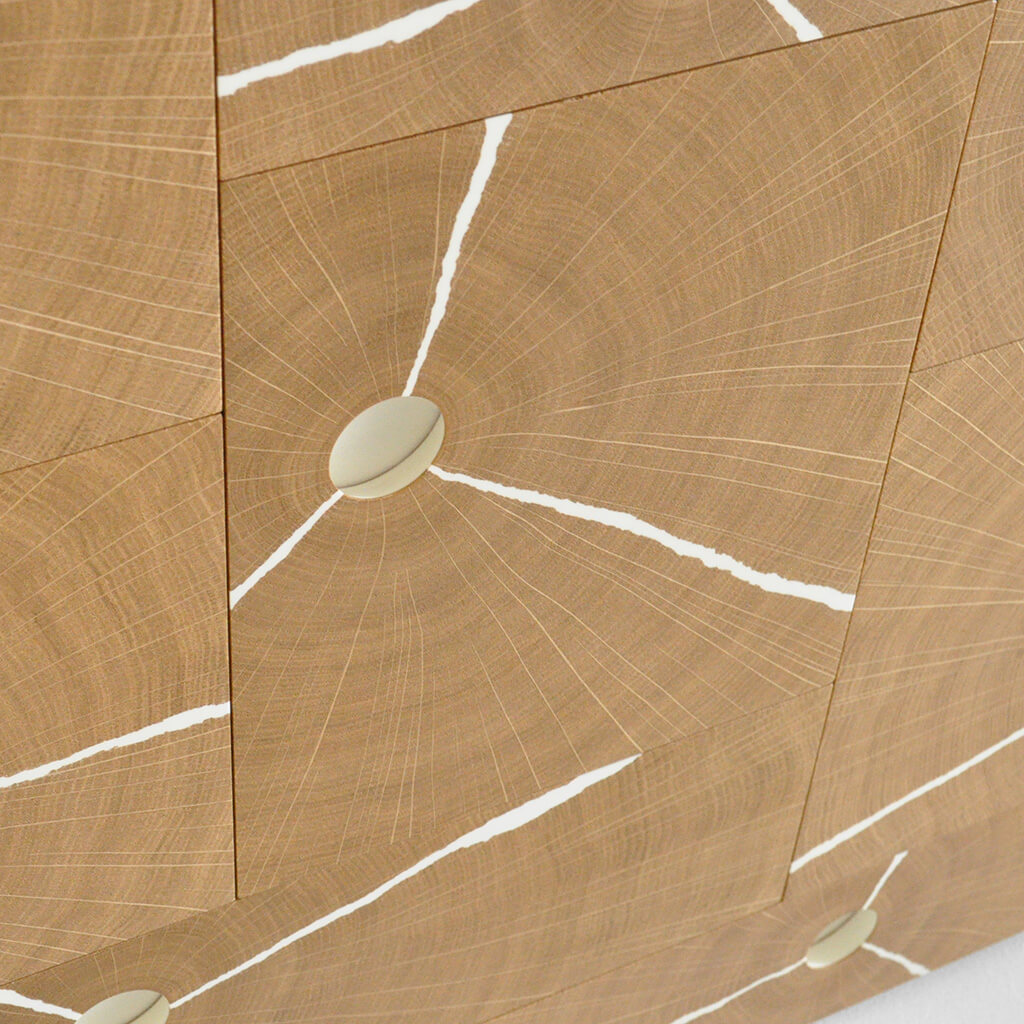 Left: Tom Kealy – 'Affinity' vessel in ash (detail). Right: Bryon & Gomez – 'Log Stack Cabinet' in end grain oak (detail).
David Dewing, past master of The Furniture Makers' Company and organiser of the event, said: "Our aim is to demonstrate the extraordinary talent in furniture design and making which exists not only in the south west but across the country. Often pieces are made for private clients and are never shown to a wider public, so this exhibition provides an opportunity for people to see and be inspired by seven exceptional makers. It might encourage young people to consider the furniture industry as a career and the makers will hopefully attract a few new clients. We are especially grateful to Duke's for helping to make this possible."
Lee Young, managing director of Duke's Fine Art Auctioneers, said: "We are delighted to be hosting the 'Out of Wood' exhibition and enabling high quality examples of excellent workmanship to be enjoyed here at Duke's Auctioneers. We look forward to offering a selection of pieces in the Art and Design Post 1850 auction on Thursday 26 September and provide an opportunity to a wider audience to purchase exquisite pieces by Guild Mark holders of The Furniture Makers' Company."
Simon will be exhibiting a number of pieces in the exhibition including the sycamore and burr ash drinks cabinet featured top left. The show runs from September 17th until October 2nd and is open Monday to Friday from 9.30am till 5pm, and from 9.30am to 12pm on Saturdays.
Duke's 'Art and Design Post 1850' Auction
The show runs concurrently with Duke's forthcoming sale, 'Art and Design Post 1850' which also includes some ex-showroom pieces of furniture by Simon which are detailed in the 'Furniture for Sale – Autumn' page on the blog. Click here for further details…
Work by other contemporary furniture makers, including others taking part in the exhibition are also in the sale. Click here for the sale catalogue
Duke's Auction Sale Rooms and Gallery are at Brewery Square (next to Dorchester South railway station), Dorchester. DT1 1GA. Tel 01305 265080.