Through Makers Eye, the on-line furniture and interiors gallery we have been part of a group of bespoke workshops that have made a large and prestigious commission for St Hugh's College, Oxford.
We were very involved in the project from the early stages, the 75 desks and folding tables in oak that we made were co-designed by Simon Pirie and Tony Portus of Makers Eye, and will grace the interior of the new Dickson Poon China Centre at St Hugh's, a major new build by David Morley Architects.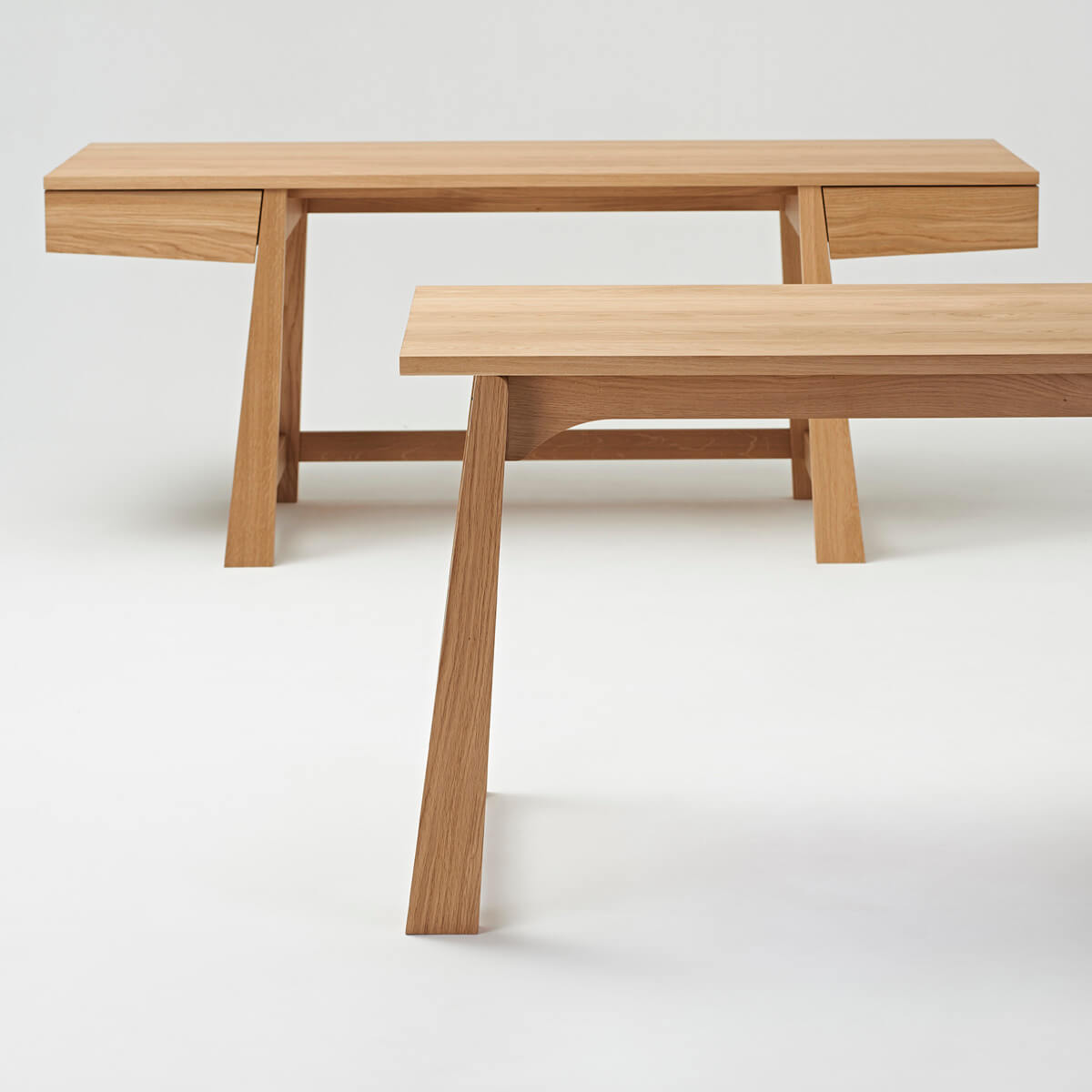 The great potential in Makers Eye is that many bespoke furniture workshops can pool resources and skills and pitch for projects that would be too large for us to take on individually. That was the case on this project, particularly with a very tight timeframe – just 10 weeks if you took the Christmas week out. In the end 4 workshops worked in collaboration with Makers Eye, each focusing on different pieces of the project that suited their skills and manufacturing facilities.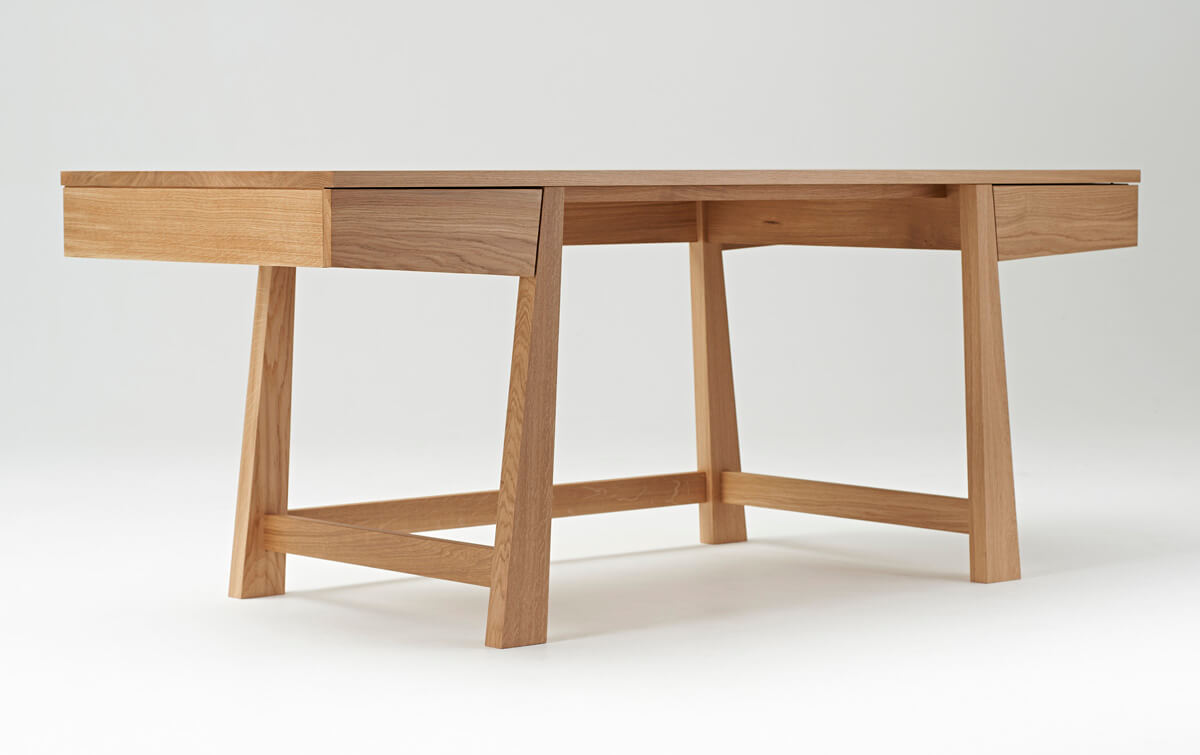 At STP we took on making the 63 two-drawer desks, as well as the complex folding tables – there were a dozen of those. So 75 pieces in total. They were all to be made in solid oak, like the other academics desks, shelves and occasional tables being made in the 3 other partner workshops.
It's a stunning achievement in such a tight timeframe and hopefully the first of many such collaborations to come with Makers Eye. In time there will be a full Case Study of this project on the blog.