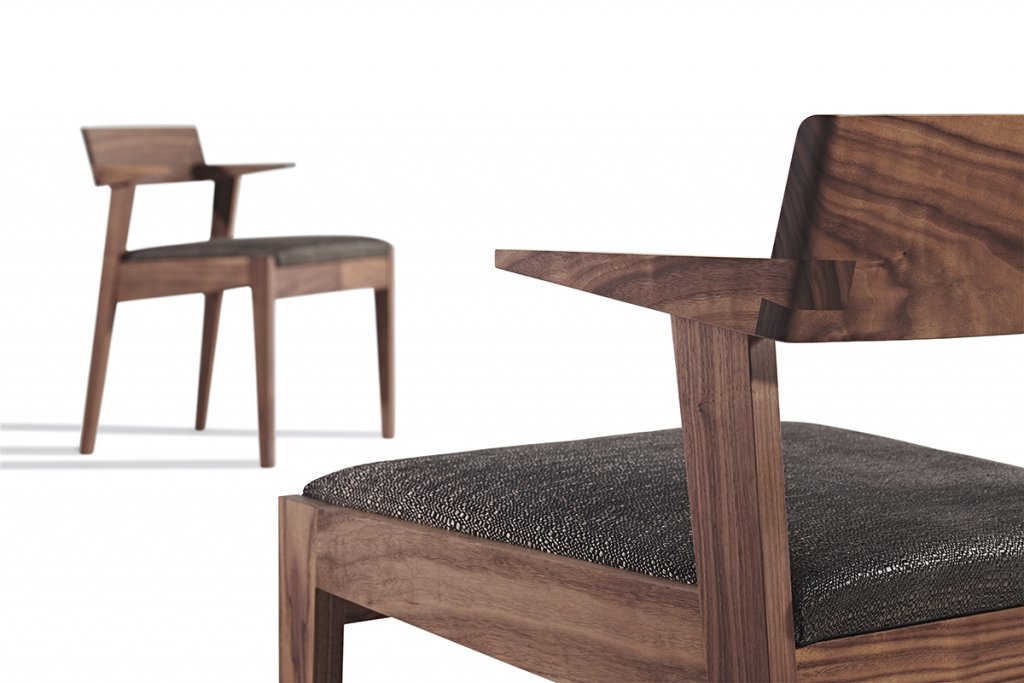 Iceni Half-Arm Chair
Iceni is a lovely mix of Scandi-retro chic and modern craft-cool. Perhaps it's even our Coco Chanel 'little black dress' moment personified in a chair: versatile, affordable and timeless. Only time and plenty of happy clients will tell…
The stubby half arm gives you an elbow rest and a means of lifting yourself but they don't get in the way when getting in and out. There are other lovely details, especially around that arm back and leg junction. The joint between the curved back and arm has a lovely pinned dovetail joint which reads like a book, explaining the way it's made without words. It's very strong whilst being very light and is extraordinarily comfortable.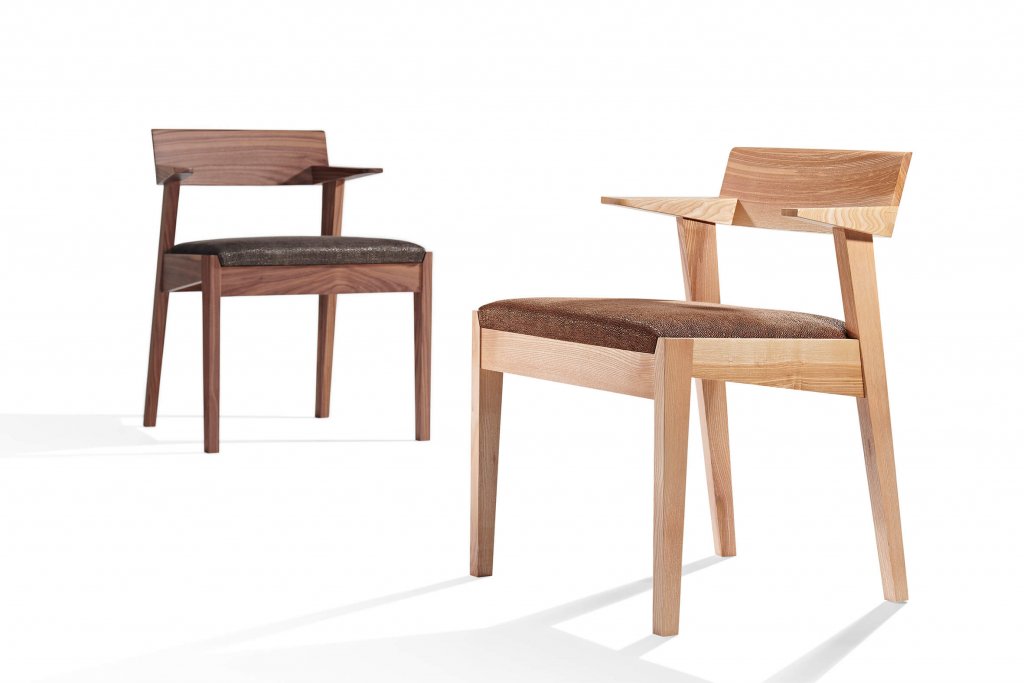 Materials: Available in standard timbers including walnut, oak, ash. Also available as special orders in other timbers and bespoke lacquered colours.
Dimensions: W57cm x D55cm x H74cm
Prices from £625 each (including VAT but excluding fabric)
For further information and a comprehensive price list get in contact via the 'Get in Touch' form below.