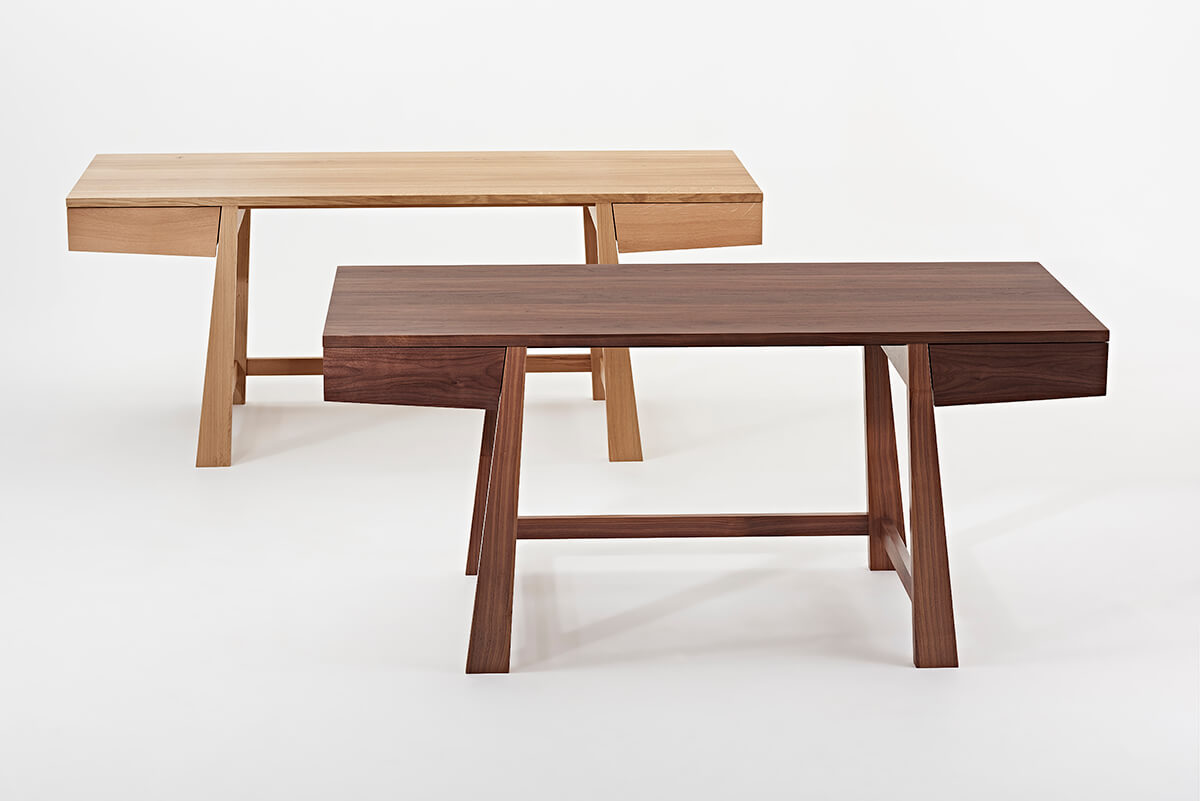 Simon Thomas Pirie and Tony Portus of Makers' Eye have scooped their second major design award for the St Hugh's / Dickson Poon China Centre Desk. The Furniture Company's prestigious Design Guild Mark is awarded to drive excellence and raise the profile of British design and innovation. The Award recognises the highest standards in the design of furniture for volume production, by the finest designers working in Britain, or British designers working abroad.
This follows the same project winning in the furniture prize of The Wood Awards in November. So our one desk now holds two of the most recognised and coveted awards in British furniture design.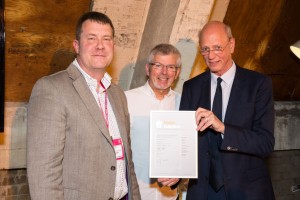 Tony and Simon received the award – Design Guild Mark no. 142 at a special event and seminar to discuss British design during Clerkenwell Design Week 2015. Other winners that night included Samuel Chan of Channels, Sir Terrence Conran, Mark Gabbertas, Rodney Kinsman as well as Robin Day and Ernest Race for classic pieces. There is a comprehensive round up plus images on Wallpaper.com In all 21 Design Guild Marks were awarded this year out of a shortlist of 50.
The St Hugh's College / Dickson Poon China Centre project, for which we made 63 of these desks in oak also had other pieces like folding tables, academics desks, bookshelves and occasional tables as part of the furniture package. In all there were nearly 200 items of solid oak furniture designed by Simon & Tony. The manufacturing was spread across 4 bespoke furniture workshops – Waywood, Matthew Burt, Tim Hawkins and Simon Thomas Pirie. This is the great strength of the Makers' Eye model – to be able to use some of the best furniture workshops in the country and make use of their skill sets and working capacity. The result was delivery of all the items in just 3 months – on time and on budget.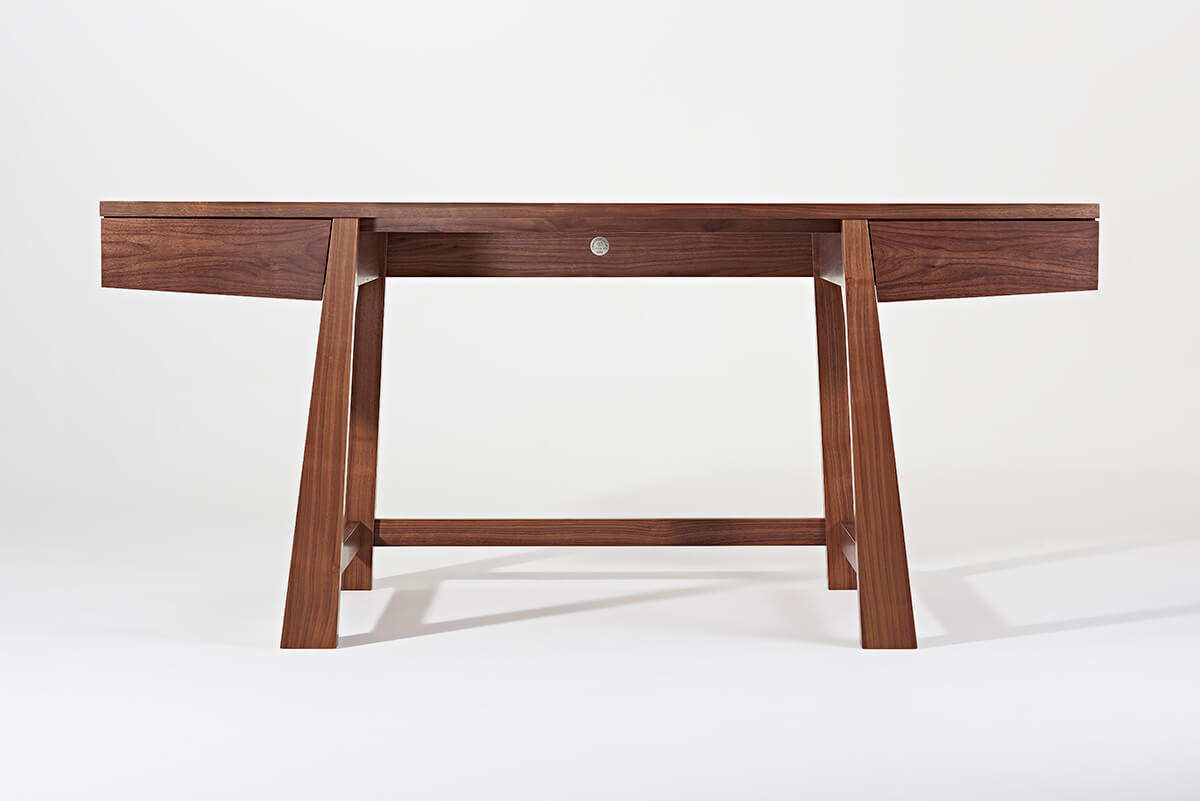 The 'Poon' Desk as it is now known was always the signature piece in the range. It comes in two sizes – 1.8 and 1.6 m long and currently two timbers – the original European oak and now in black walnut as seen here. The desk can be purchased through Makers' Eye as a one off but we are also keen to sell more to institutions and corporations. The range of products will be expanded to include tables and chairs very soon. Bespoke variations can also be created for specific situations whether it's a one-off or multiple.
More information:
There is a full article on the project and the other pieces we designed for St Hugh's College and the Dickson Poon Centre, click here.
You can order the Poon desk and see more images and the specifications on the Makers Eye Website, click here.