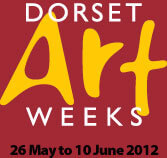 First post about this year's Dorset Art Weeks which is rumbling towards us like a train. Two years always seems like an age between events, although I do take part in Purbeck Art Week during the 'in between' years, even so DAW does come around very quickly. I think I'm more prepared than many but the build-up always feels manic. I do have my gallery space back after storing the walnut and cherry kitchen for months, so I can at least get my head around this as an exhibition space again.
So who are we exhibiting with in 2012?
Well I'm very excited to be joined by Liz Tyler with her stunning jewellery again, we always work well together and have lots of fun during DAW. Peter Ursem is a highly regarded painter and printmaker as well as a long standing friend. The three of us will put together a fantastic looking show and we hope to attract lots of visitors during the 16 days of the event.
So a bit of blurb…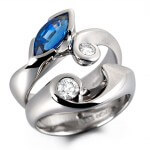 International designer jeweller Liz Tyler specialises in creating sculpted wedding & engagement ring sets and dress rings. There is always a sense of movement in the flow of her designs and is creating some special pieces inspired by the Olympic year 2012 which will carry the celebratory diamond jubilee hallmark from London. Based in North Dorset Liz welcomes individual commissions throughout the year.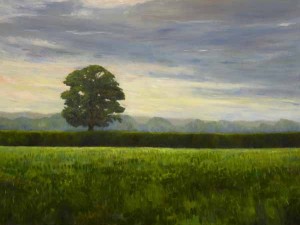 Peter Ursem is a painter and printmaker. The South West landscape features strongly in recent work. Peter is interested in capturing the spirit of the places that speak to him (genus loci), resulting in striking relief prints with a dense layering of colours, and dramatic drawings and paintings. His work is neither abstract nor fully representational, but aims to retell the story of the landscape as seen through the artist's eye, with a touch of lyricism in colour and composition.
Throughout the event I will be keeping another 'Dorset Art Weeks Diary' here on the blog, like I did in 2010. Also keep an eye out for more news about The Courtyard Gallery and Workshop in the run up to DAW 2012. There will be various musical and food events taking place and I will be running an auction of ex-showroom pieces, but more details on that later…
Dorset Art Weeks 2012 runs from Saturday 26th May until Sunday June 10th, which includes the 4-day Diamond Jubilee over the middle weekend. Once again around 1000 artists and makers will be represented at around 330 venues across Dorset. We will be open from 10am till 5pm every day including lunchtimes. Needless to say you will be made very welcome.