We have a matching pair of these lovely pivot drawer tables in native ash, a much under-appreciated wood! The drawers pivot from the outside edge creating an unusual but nevertheless very useful storage space (large enough for A4 plus plenty more).
Perfect as a hall table to drop keys and other items into. Ideally they would sold as a pair but we will consider splitting them. Also available to commission in other timbers. (We have made them in walnut and sycamore previously.)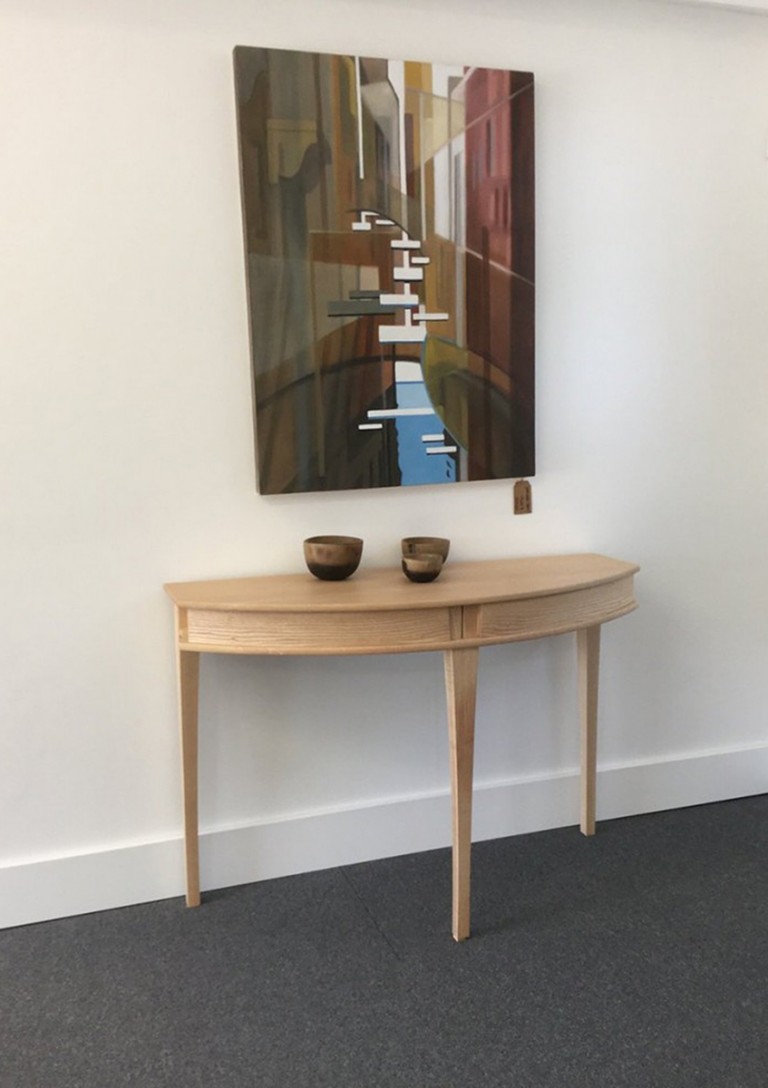 Dimensions: 120cm x 45cm, 80cm high (each)
Materials: English ash with Scottish grey/brown leather interior.
For sale as pair: £5500 (£7250 to commission new)
For sale individually: £2750 (£3625 to commission new)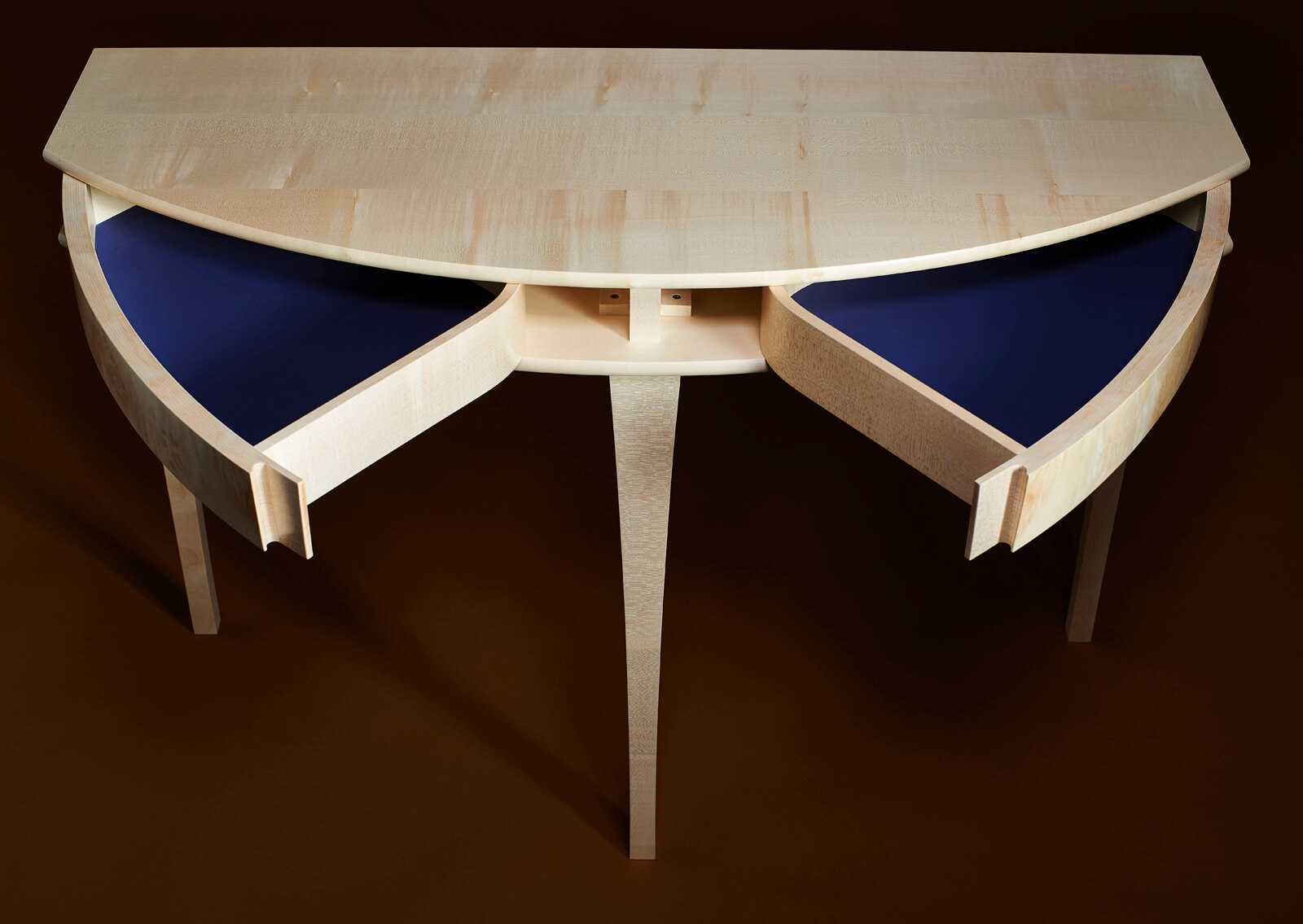 Image above is of the previous sycamore / burr sycamore version showing the way the drawers pivot open. Please note the ash pair for sale have a grey-brown leather drawer lining
The tables are available to view at the Courtyard Gallery & Workshop, Briantspuddle, Dorset. DT2 7HJ. The gallery is open most days from 10am until 5pm but please ring or email before to make an appointment.