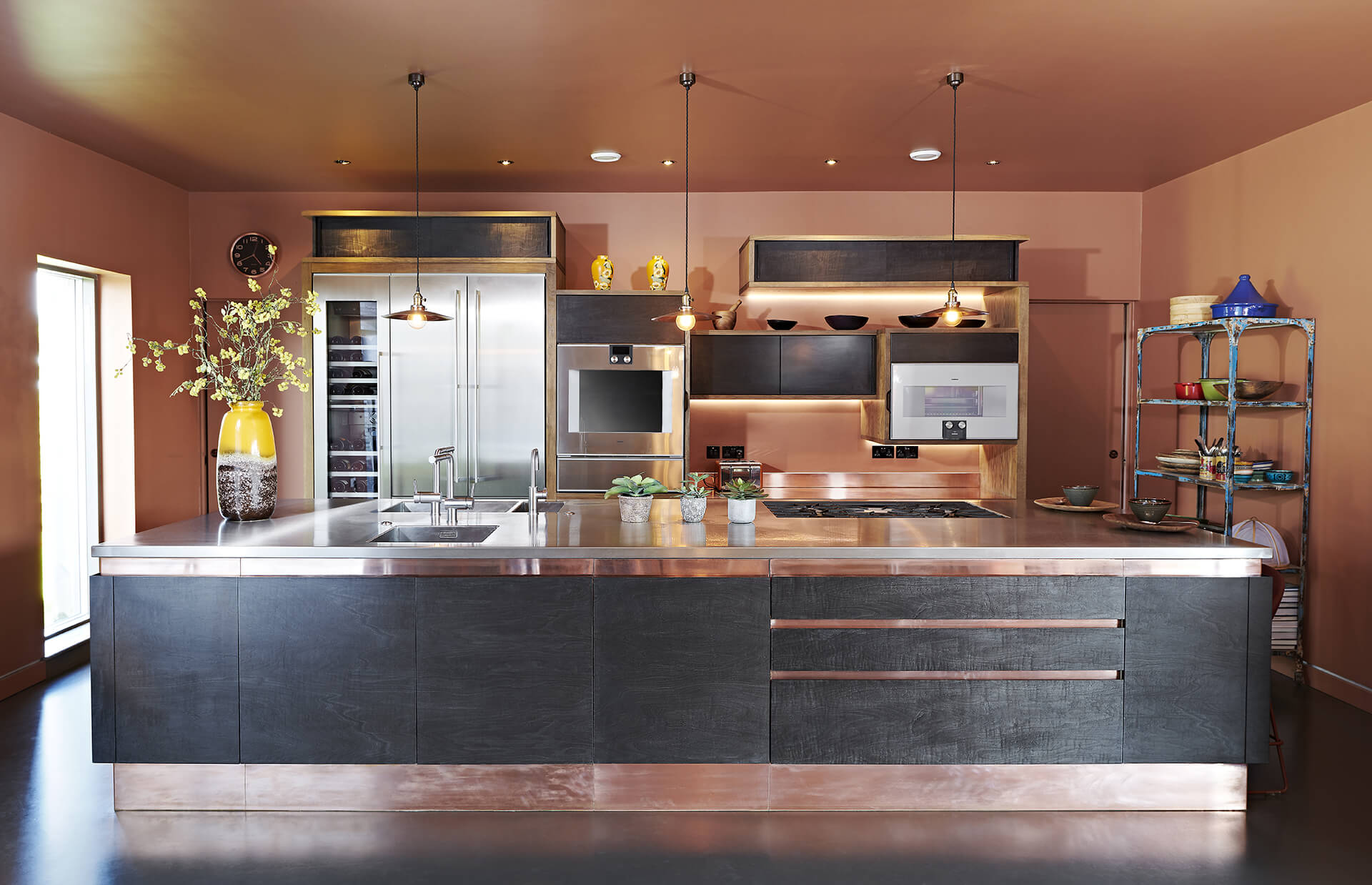 If you are reading this article then you are most likely contemplating a 'bespoke' kitchen. You may well have viewed plenty of other websites and even visited some kitchen showrooms. The chances are you are feeling a bit daunted and or confused about what's on offer from an array of kitchen providers promising you everything you could ever dream of but can you trust them to deliver? Do you have confidence that the kitchen you order will be worth the price tag? It's a big decision and often a big spend. I have a few paragraphs to put the case as to why you should come to us over all the other kitchen providers. So why choose us?
Reason 1 – The personal touch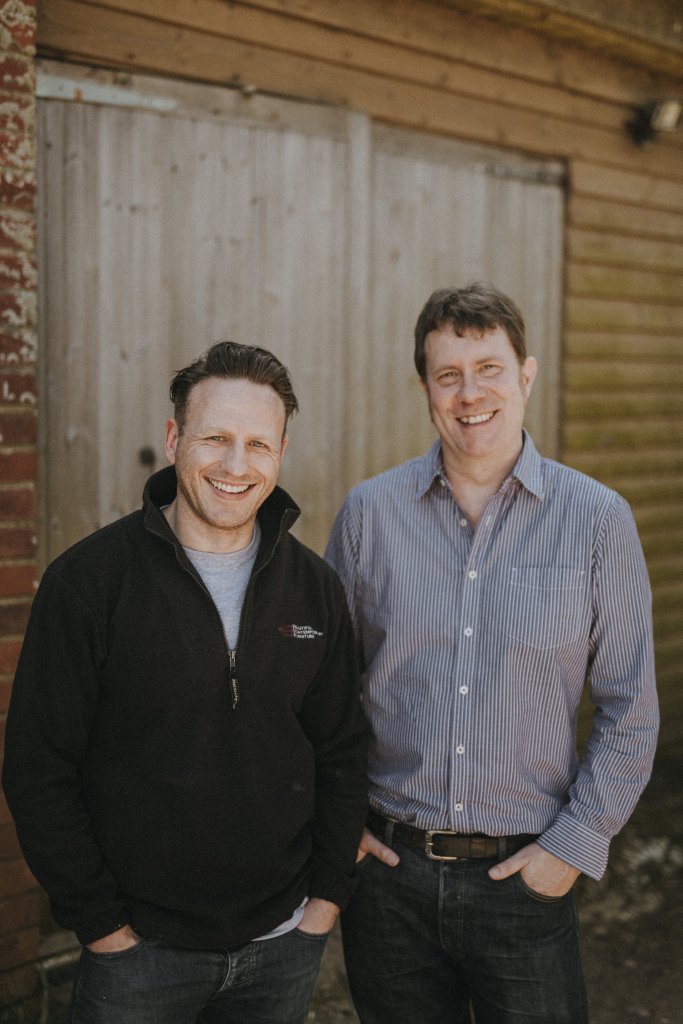 My name is Simon Pirie, I'm the founder of Simon Thomas Pirie and the design director. It's me that would be leading the process from initial conversations to concept designs and layout, to detailed design and material selection, appliance choices and final sign-off before manufacture.
I then hand you over to our project management team headed by John Beaves my co-director who oversees manufacture, the site liaison work and final fitting. I remain involved as a key contact through the whole process and you are invited out to visit our workshop during the manufacturing process so that you can meet the guys making your kitchen and see it taking shape. It's personal care you receive all the way through the project, the kind of focused care only a small, dedicated team like ours can provide.
"Working with like minded people was a mission for [us], the furniture and joinery needed to be very special and we found that team in Dorset – a long way from north Norfolk but the long distance caused no issues. They rose to our challenge and our perfectionism… The kitchen and other joinery work Simon Thomas Pirie designed and made for us doesn't just look good, it also works beautifully" Mrs B – Norfolk
Reason 2 – It's all about YOU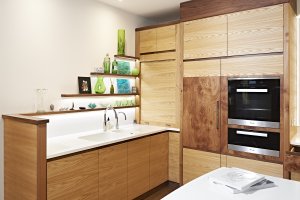 One of the most common complaints we hear about other kitchen designers and manufacturers (who will of course remain nameless!) is that they don't listen to you or understand what you require. I cannot relate to that! One of the most exciting parts of my job is the challenge of giving you, the client, exactly what you want! I take time to properly understand my clients, I get to know you and the room your kitchen will go in and am interested in everything from your interests to your favourite colour.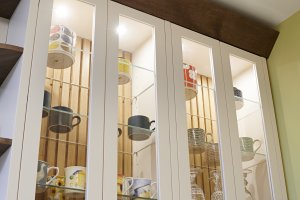 Our discussions will provide me with vital information which gives me a really good idea of the type of kitchen that will work best for your needs in the space available for it and so that I can provide a number of sketched alternatives for you to look at. We will then talk through what you like and don't like, what else you'd like to include and what to leave out and I will suggest some ideas you may not even have thought of before distilling those ideas down into your dream kitchen design.
"Simon and John took my draft ideas and expertly drew them and created the images that I was thinking of… Simon and his artisan team then worked hard to provide the penthouse not just with a functional kitchen but an outstanding piece of furniture that is a pleasure to enjoy every time you walk into the room. From beginning to end Simon was a pleasure to deal with, and I would not hesitate to recommend their craftsmanship." Mr K – Bournemouth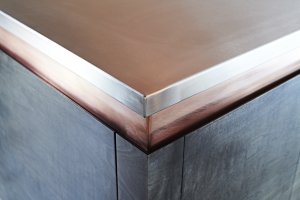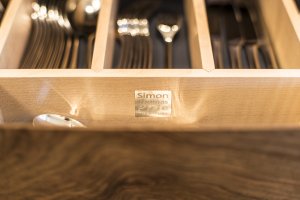 Reason 3 – Made to measure
The word 'bespoke' is hugely over used these days having become a PR tag attached to pretty much everything. So does bespoke still mean something beyond an easy sales tag? For us it's about designing every kitchen around the client and their way of life. It's also about the space and making best use of it and as a result everything we do is individual and truly bespoke.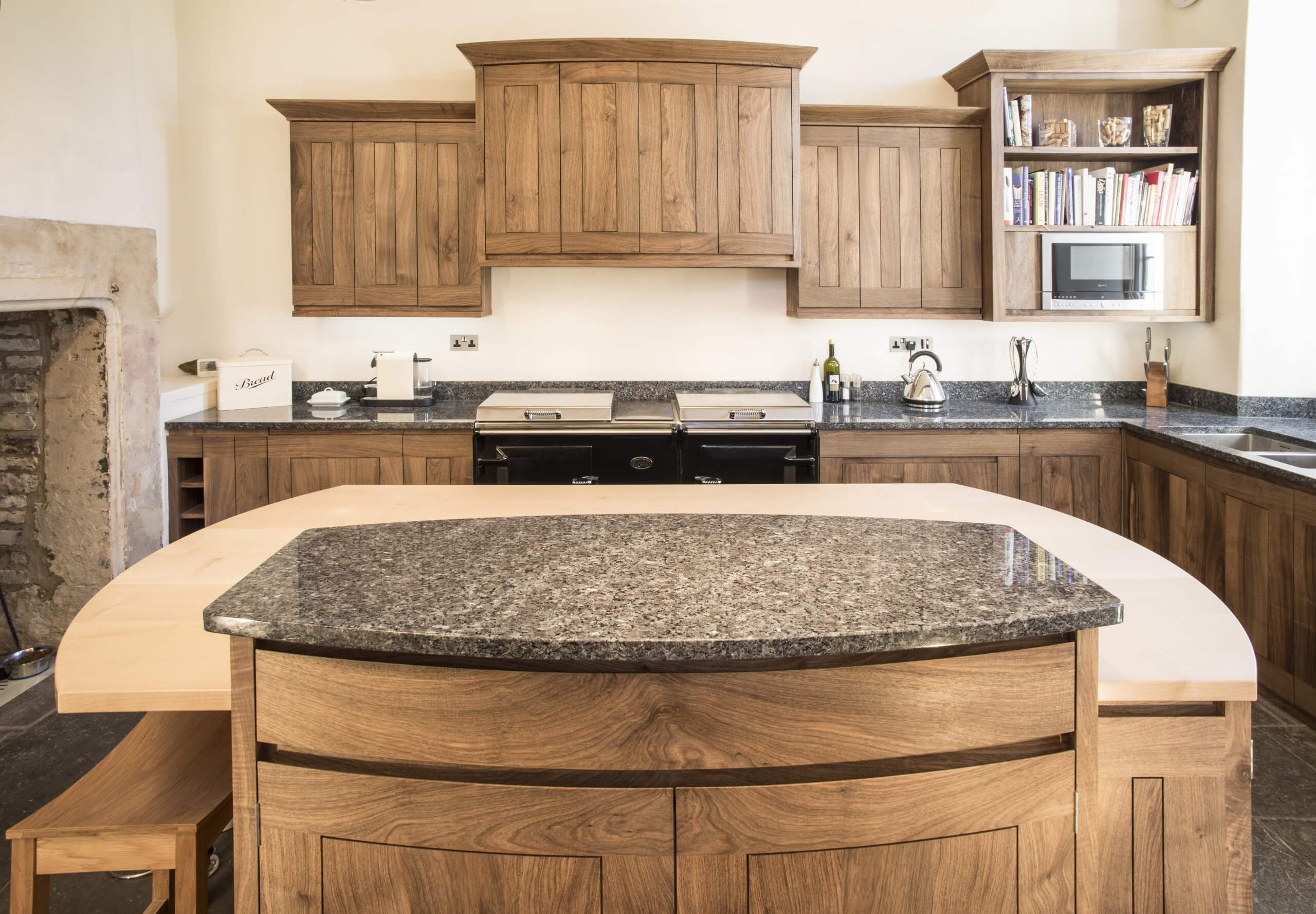 There is no programme that runs off a 1000mm wide 'Unit A' carcass with a 'Type 4' doors. Every kitchen we have ever made is fundamentally different – it's as bespoke as a Savile Row tailored suit, beautifully made by our own team of makers who are dedicated crafts people following the design lead of someone with 3 decades of experience.
As a company we have a very broad portfolio so we bring all the experience of designing other interiors and free standing furniture into our problem solving for kitchens. We think differently to most kitchen designers and our creativity means we often come up with solutions that others wouldn't consider.
"After looking at modular systems which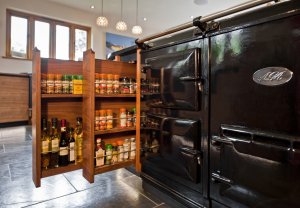 were supposedly bespoke but certainly were not unique or individual, we then thought to approach Simon to design a kitchen for our contemporary new house… The design he produced was an instant success and showed that he had taken into account design features we had requested" Mrs T – North Dorset
We have experience of period properties where not a single wall is straight and there is no such thing as a right angle, slick contemporary homes where everything is precise and crisp and the kitchen can either accentuate or contrast the theme and cutting-edge architect designed homes where the room shapes can be anything from a perfect square to irregular polygon or even a circle. Whatever the age and shape of your home, we can find a way to make use of every available space and make your cabinets fit the walls, floor and ceiling snugly (just like that Savile Row suit!)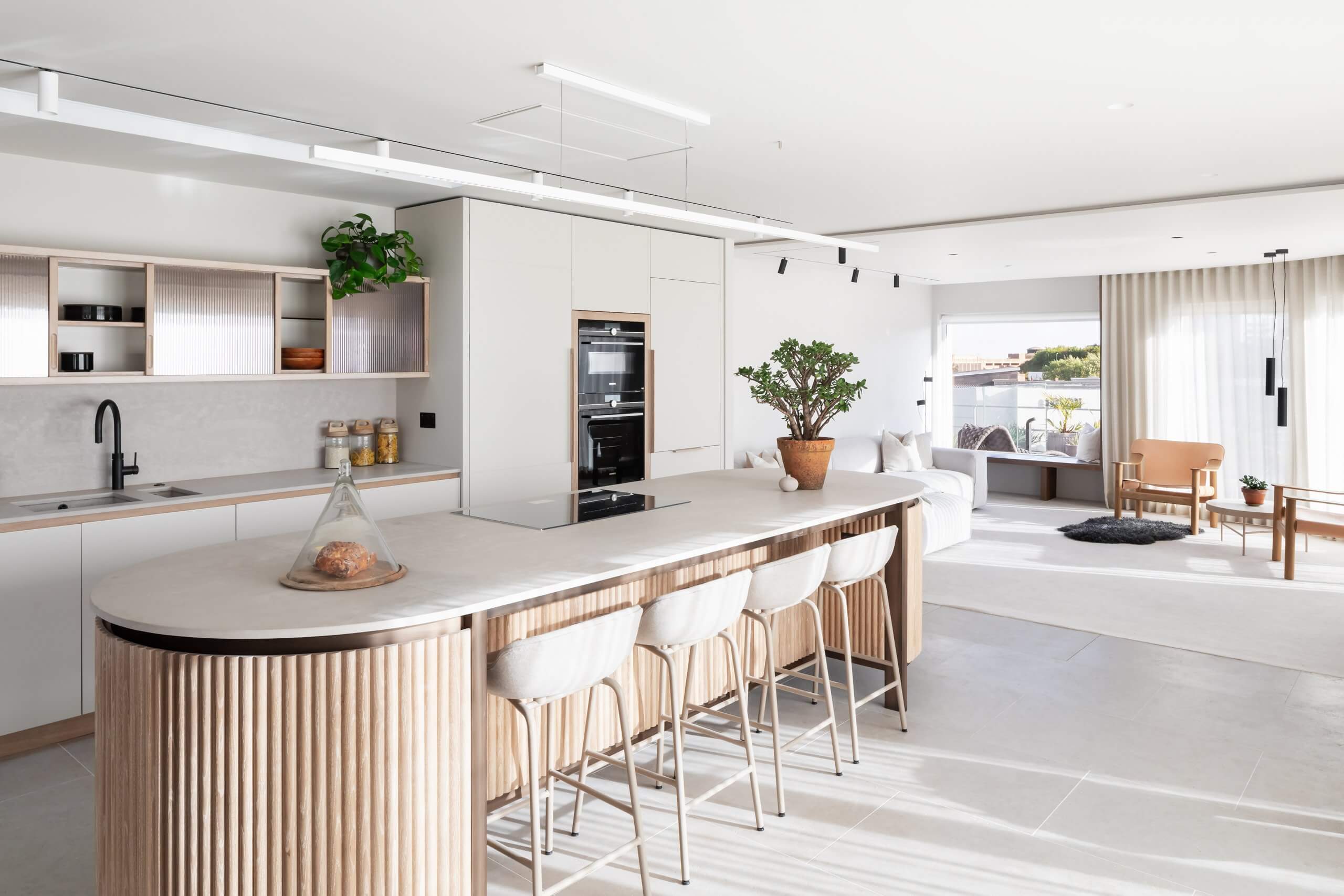 Reason 4 – A wealth of experience
It's been nearly 20 years since we made our first kitchen but we have been cabinet makers for considerably longer than that. It is a real point of difference from other designers and manufacturers that I design our kitchens as pieces of furniture which incorporate all the appliances and functions required in a modern home.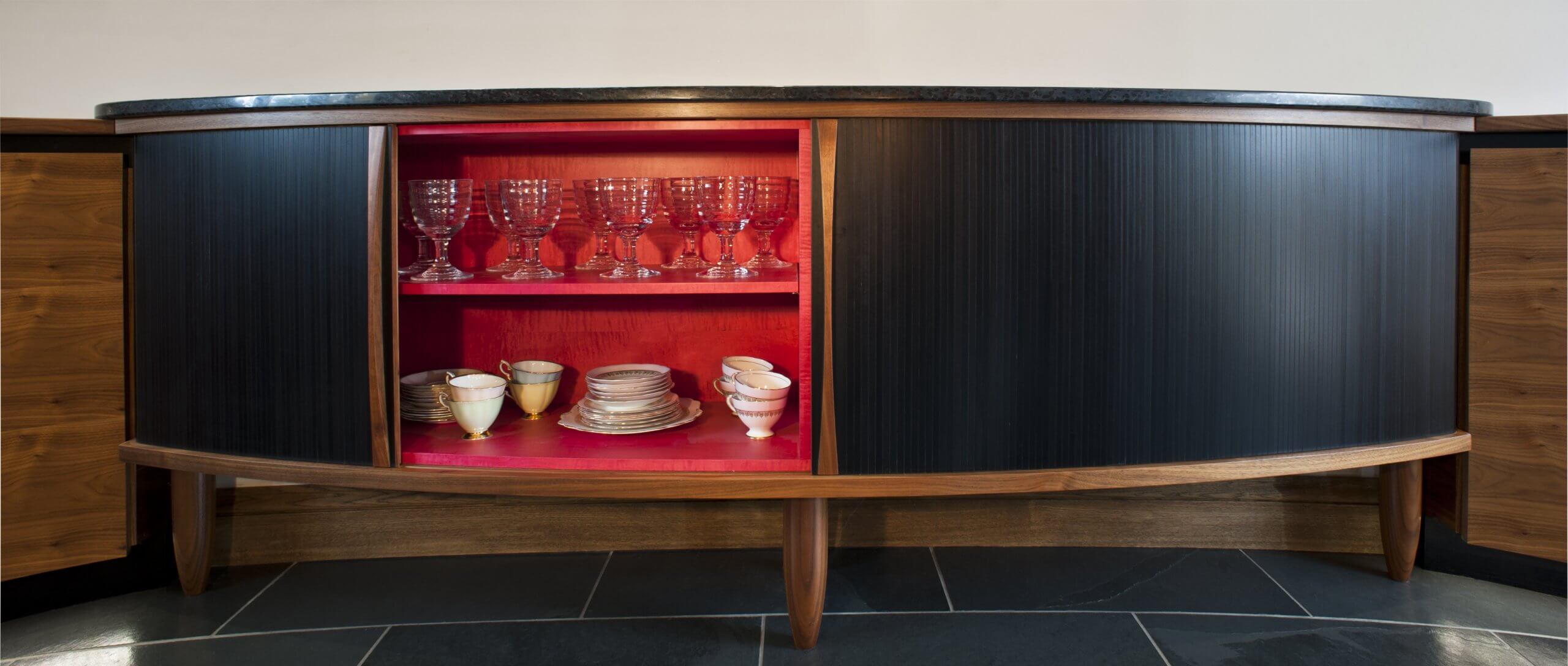 "We love our kitchen – so beautiful and yet so practical." Mrs C – Poole
Over many years we have developed relationships with suppliers of stone and appliances which means that we can offer you the very best quality work surfaces, white (or black or silver!) goods and every conceivable gadget you could possibly want incorporated into your kitchen and displayed, or hidden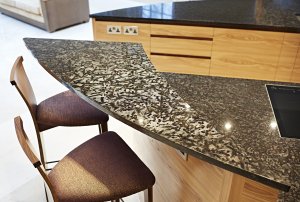 away, in individually designed cabinets. I'll also be honest about what is and isn't worth spending your money on given your budget. We have no tie ups with particular appliance manufacturers so the advice given isn't sales led.
Reason 5 – Only the best will do
We buy our timber and veneers from a very small number of trusted timber yards and merchants. John or I select the materials ourselves and suppliers will often call us first when they take delivery of something that looks exceptional.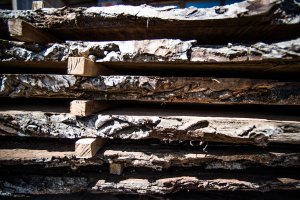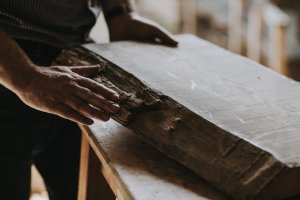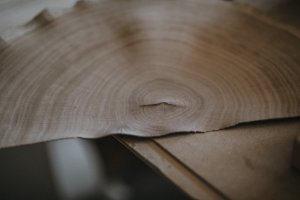 We specialise in the use of British and European hardwoods but if you would like something more unusual, we will do our best to source it for you from suppliers who provide appropriate certification. Other materials such as glass and steel are usually provided by a small number of trusted companies most of whom are based along the south coast.
Reason 6 – Passion and pride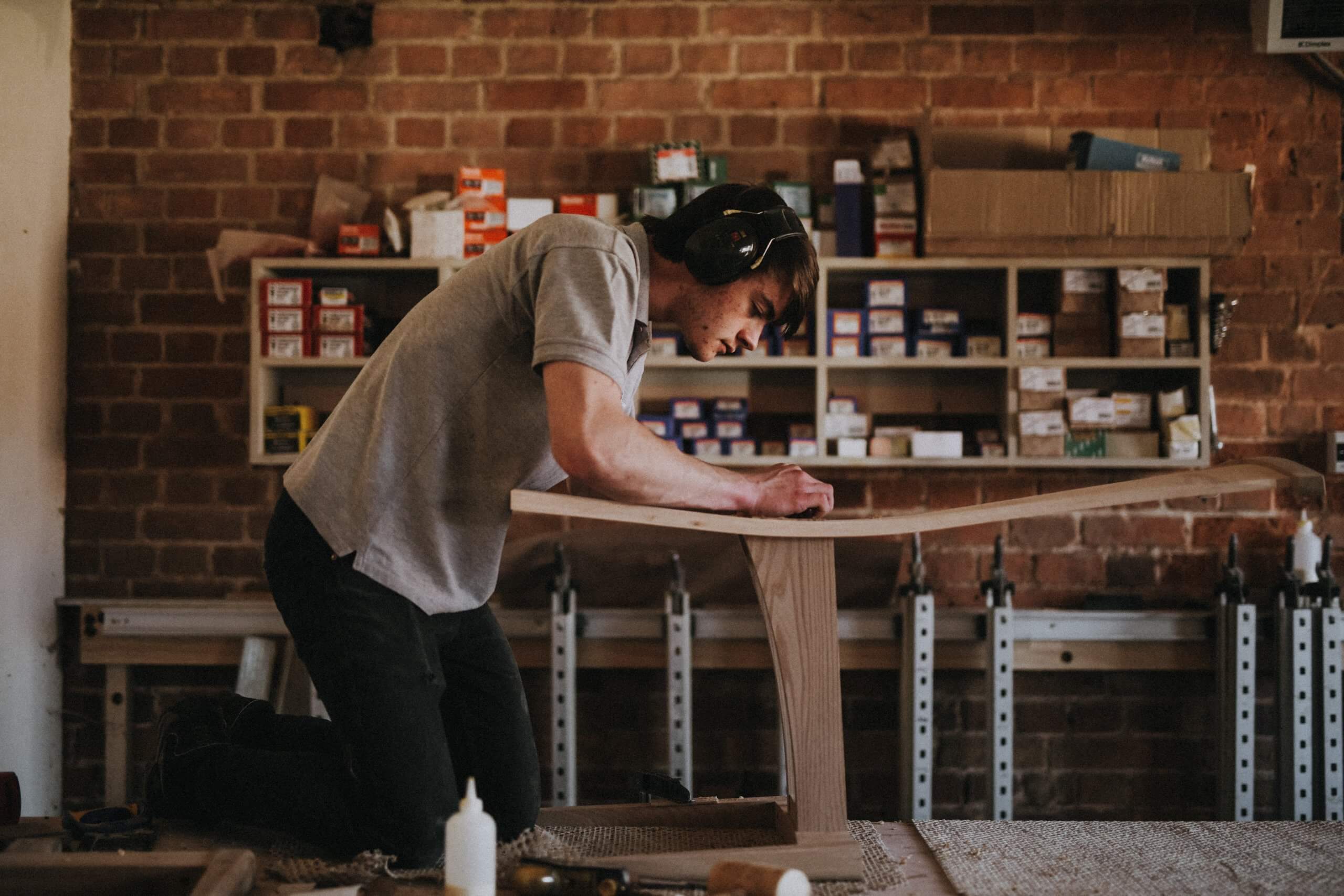 I trained as a furniture designer under the watchful eye of one of the best, John Makepeace. All our craftsmen are extremely skilled cabinet makers and many have been with us for several years, completing at least part of their training with us and taking enormous pleasure in producing the very highest quality products from the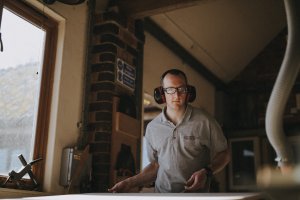 centrepiece kitchen island, to the cabinet that houses the fridge right down to the rail to hold your tea towels. They are also the ones who will fit the kitchen: their intimate understanding of how it was built in the workshop informing the best way to install it in your home. Ours certainly won't be the cheapest kitchen you could choose to buy but it will certainly provide the very best value for money and represent the finest of British design and craftsmanship.
"Simon communicates well and is responsive. The quality … fully met our expectations…the kitchen was going to be functional, but our kitchen has beauty…" Mrs A – Surrey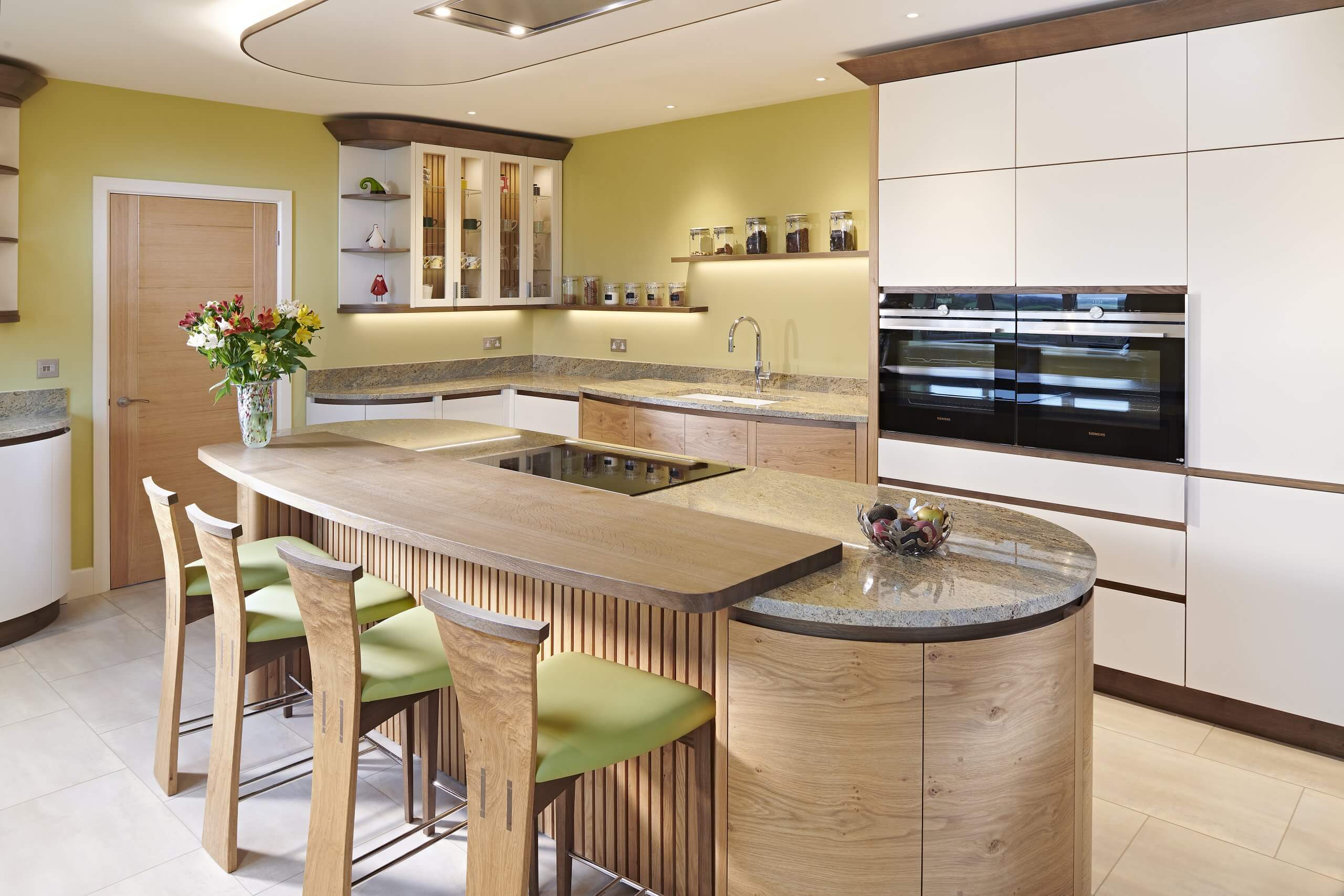 Reason 7 – A lifetime of support
We don't just fit your kitchen and leave you to it! We will present you with a kitchen pack which will provide you with all you need to register your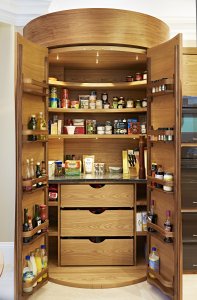 appliances for warranties and guarantees as well as advice on the care and maintenance of your cabinets. We will also come back 4 or so weeks after fitting to adjust any hinges and see to any issues which sometimes arise as the timber settles into its new environment. After that we will leave you to enjoy the new heart of your home but will always be on call to help out when needed. In the past we have helped to put right water damage from a bathroom leak and adjusted a cabinet to accommodate a new dishwasher, so whatever the problem, just pick up the phone…
Reason 8 – invest in the future of our industry…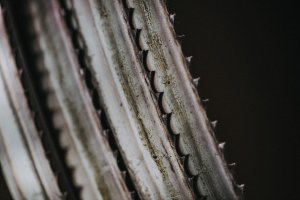 An amazing kitchen is a big investment for any client but at Simon Thomas Pirie Ltd, your money is not contributing to the profits of faceless company directors. We often joke that we will never be able to afford to retire as nearly every penny we make gets ploughed back into the business and its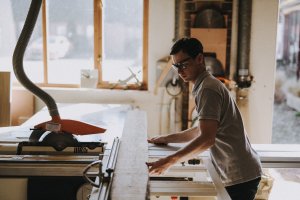 employees. We make sure that our craftsmen have all the equipment and training that they need to develop their skills even further and place a great deal of emphasis on encouraging young makers into the industry through our apprenticeship scheme and through visiting local schools and colleges and inviting their students to tour our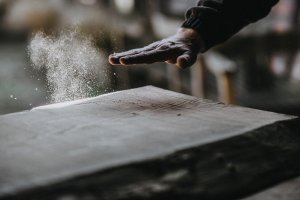 workshops. By commissioning a Simon Thomas Pirie kitchen you can be proud that you are not only investing in your home but also in the future of British craft and industry.
Reason 9 – …and our planet
We have true green credentials, it's not just a marketing ploy. Simon has an M.Sc in 'Forest Product Technology' – he knows his trees! Timber itself is the ultimate green resource if it's grown responsibly. We try to use FSC, FEFC and Grown in Britain certified timber as the fewer miles a product has travelled from being a standing tree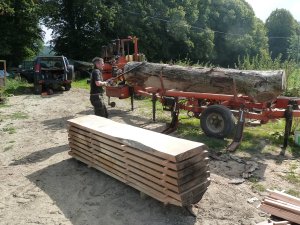 to workable timber is as important sustainably as its growing In a complex world of global trade, carbon offsets and certification schemes we try to keep things simple and sustainable. We feel a responsibility to make things well enough for them not to need replacing in a few years. We don't boast, we just do it on a day to day basis..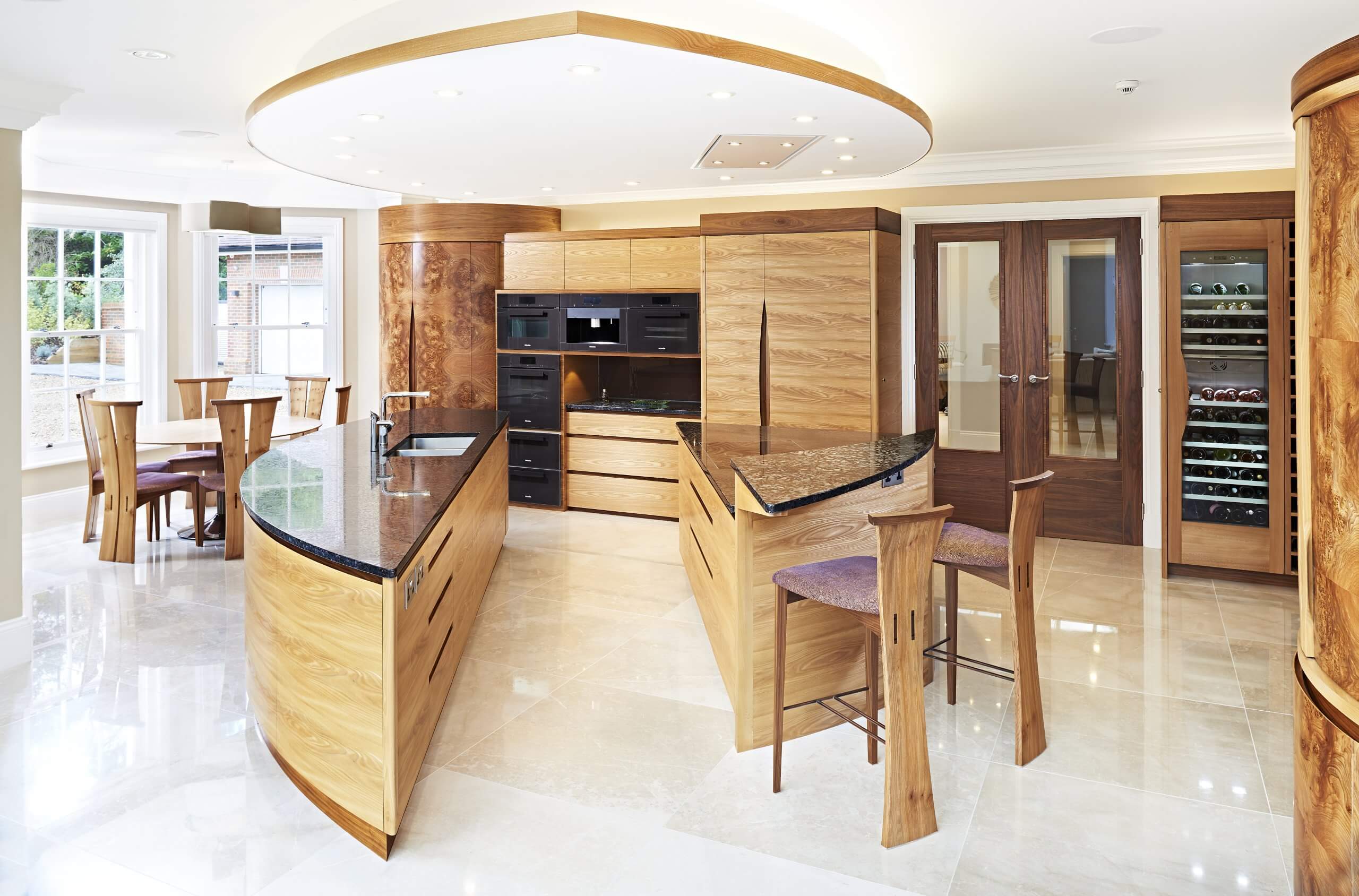 Reason 10 – We're just different!
Commissioning a kitchen from Simon Thomas Pirie Ltd is not the same as the high street kitchen showroom experience, it's more personal than that and you are a lot more involved, after all you are getting a very bespoke product. It won't be like any kitchen you've seen in a magazine. It won't be like your friend's kitchen. It will be your kitchen!