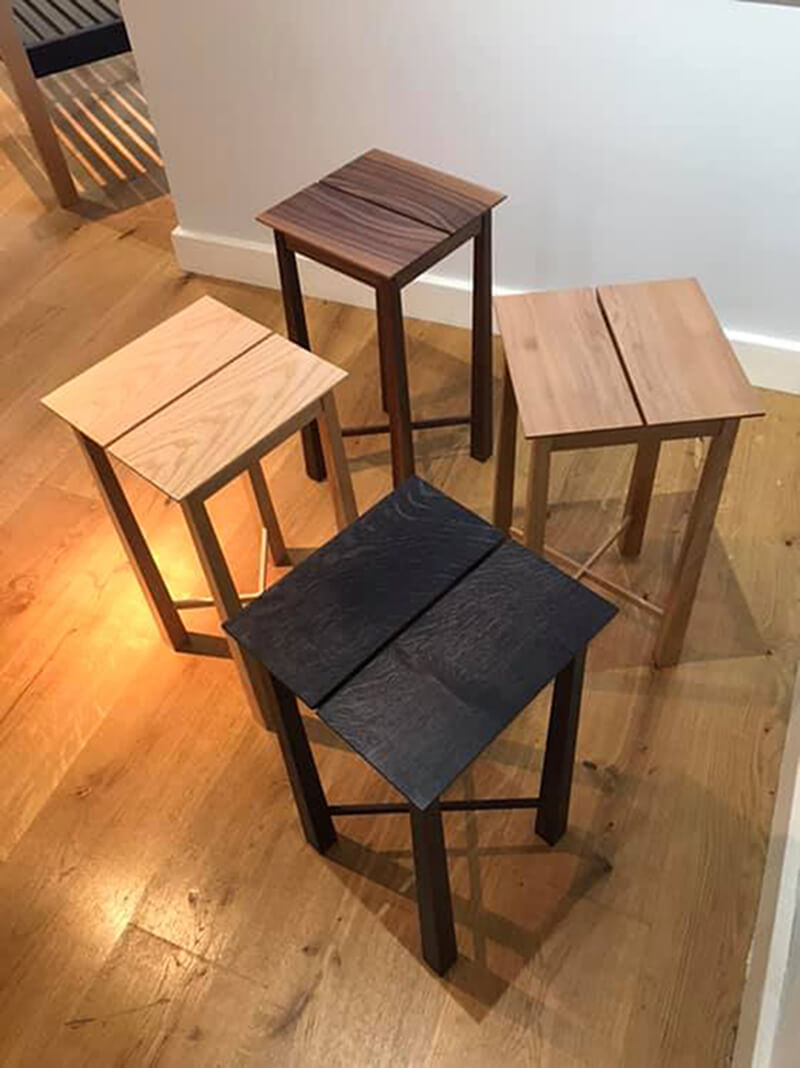 'Split Top' Side Tables
We currently have 4 pairs of these lovely side tables. The rather descriptive name comes not only from the gap between the two top sections but also because we tend to make these from the ends of thicker (2 inch+) boards left over from larger projects. These are 'deeped' in their thickness creating a mirror matched grain. The legs and rails are also usually from the offcuts rack. They are often the first solo pieces an apprentice will make and usually made in small batches when we have enough of the correct offcuts!
Materials: 1 pair in native elm / 1 pair in black walnut / 1 pair in native ash / 1 pair in ebonised oak.
Dimensions: 30cm x 30cm, 60cm high
For sale: £750 (Sold as a pairs)
Current Location: Simon Thomas Pirie, The Courtyard Workshop & Gallery, Briantspuddle, Dorchester, Dorset. DT2 7HJ. Viewing by Appointment Only.