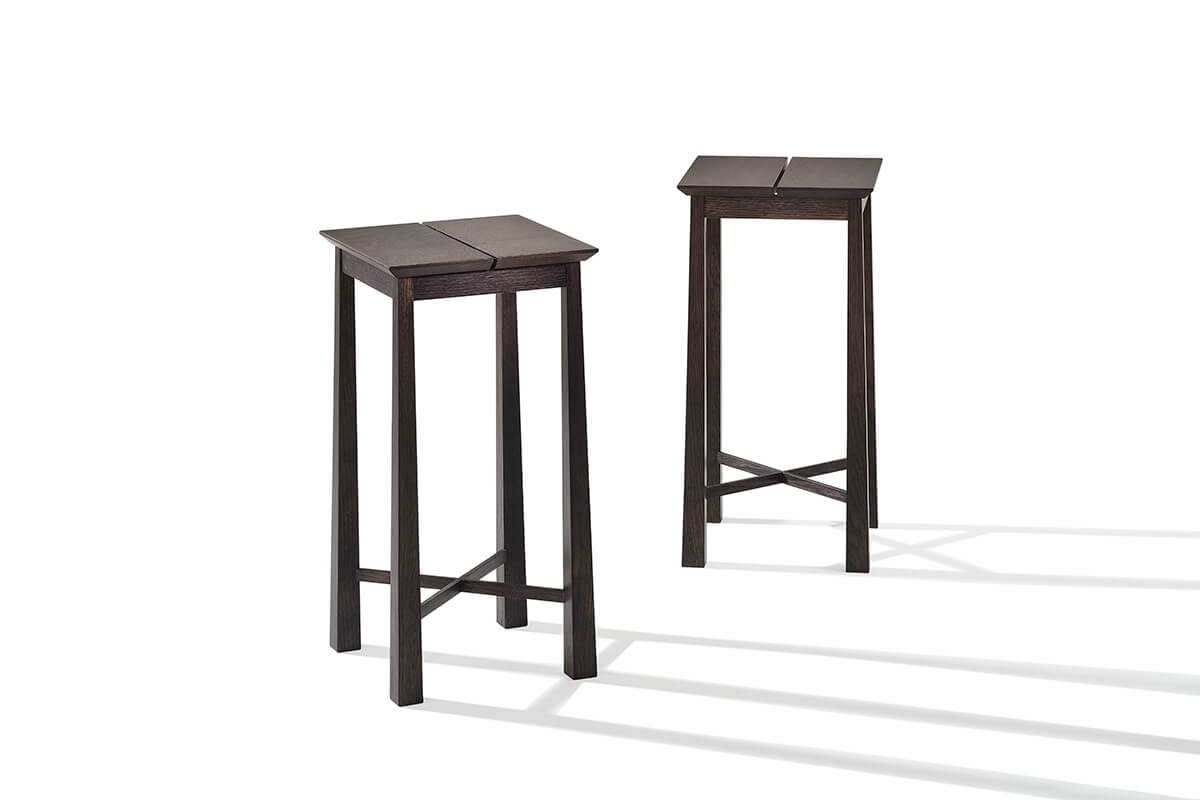 (Pair of) 'Split-Top' side tables in ebonised oak
Matching pair of our split top tables in ebonised oak. These tables are often used by us as a first furniture piece made by new apprentices as they are a manageable size. But don't let their apparent simplicity fool you, there is a lot of detail to get right in these, and we won't let a piece leave the workshop that is anything other than perfect!
The rather descriptive name comes not only from the gap between the two top sections but also because we tend to make these from the ends of thicker (2 inch+) boards left over from larger projects. These are 'deeped' in their thickness creating a mirror matched grain. The legs and rails are also often from the quality offcuts rack.
Sold as a pair. Available to commission in other timbers.
Dimensions: 30cm x 30cm, 60cm high (each)
Materials: Ebonised Oak.
For sale as pair: £400 (Were £750 | £750 to commission new) SOLD
Current Location: