2015 sees us planning lots of new speculative pieces, but more on that later….
It's fair to say we don't have an awful lot of ex show / display work we are selling off at the moment, we sold lots of pieces throughout 2014. However there are a couple of items we'd love to find new homes for…
The first of those is our 'Rosa' native ash dressing table, we have just sold her sibling, a walnut desk called 'Ronald'.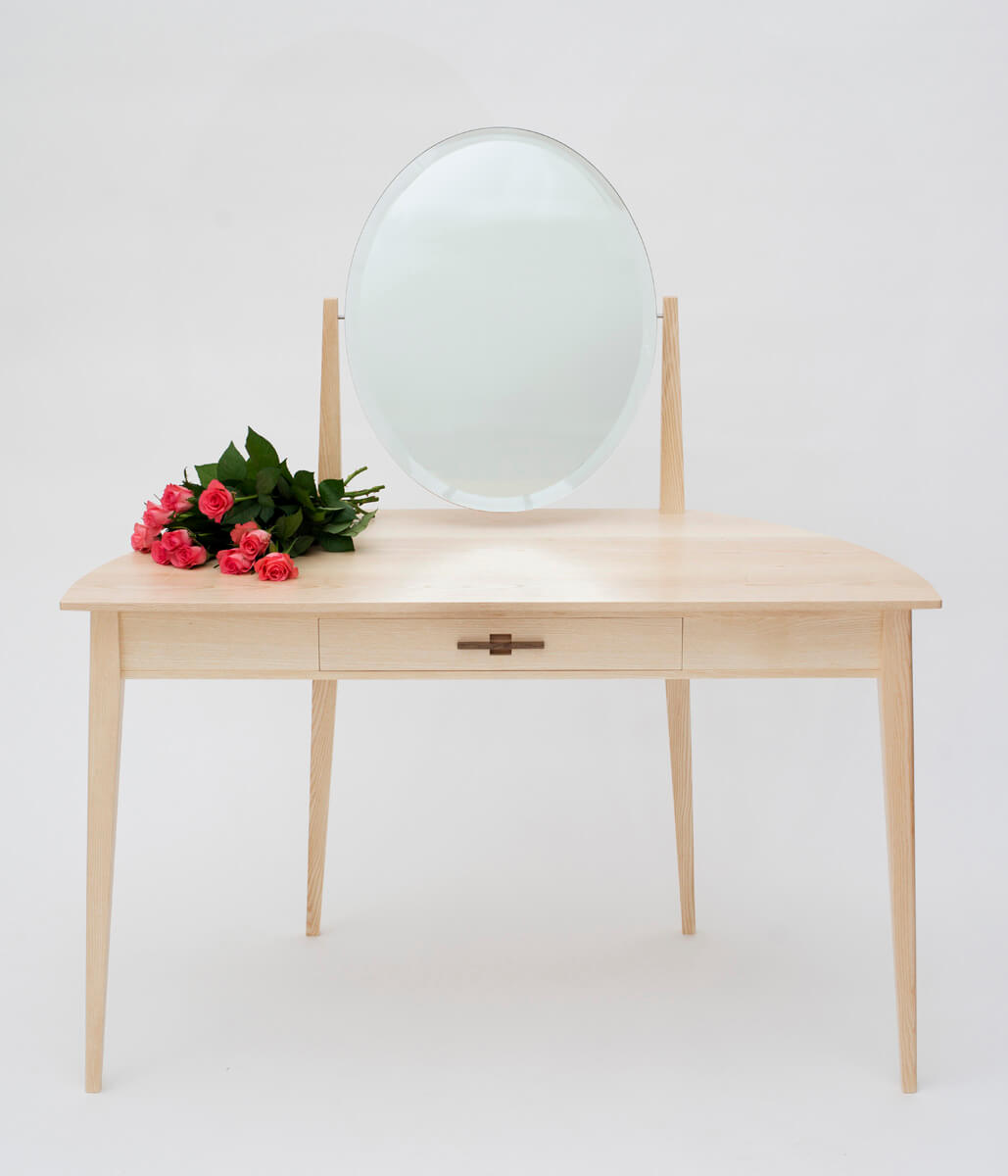 'Rosa' is in bleached English ash with an oval adjustable mirror and a single drawer with divides and a pink leather drawer lining.
Dimensions: 120cm x 70cm, 134 cm high (to top of mirror)
For sale: £1950 (£3950 to commission new)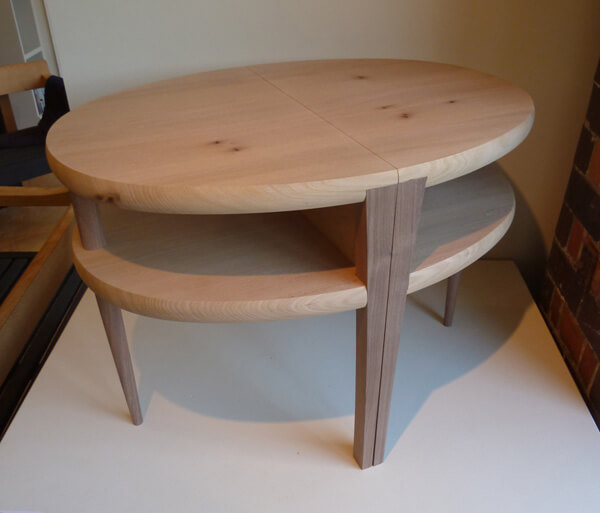 Oval side tables with magazine shelf in elm and black walnut. These innovative side tables come as an oval so can be used as a centre coffee table or split to sit on the ends of a sofa as an occasional drinks table. Either way really useful and flexible.
Dimensions: 70cm x 50cm, 50 cm high (when as one oval)
For sale: £775 for pair (£1750 to commission new)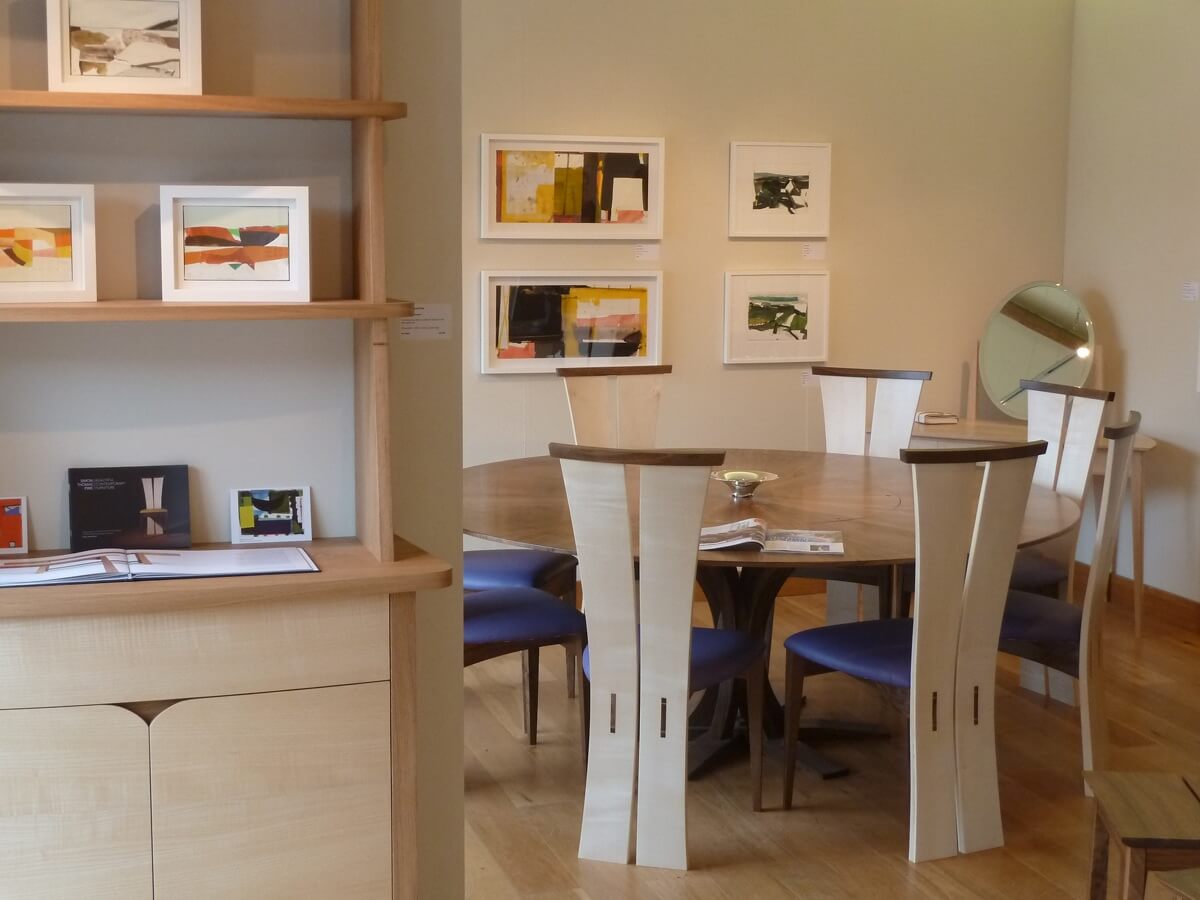 Modern Dresser Cabinet in oak and ripple ash. Open oak shelves above with 2 doors and single drawer in cabinet section. A piece that would look stunning in a kitchen, reception room or hallway. The ultimate in practical contemporary furniture pieces.
Dimensions: 104cm x 42cm, 222cm high
For sale: £3950 (£4750 to commission new)
Most of these pieces are available to view at the Courtyard Gallery by appointment. If you require more information please don't hesitate to contact Simon.