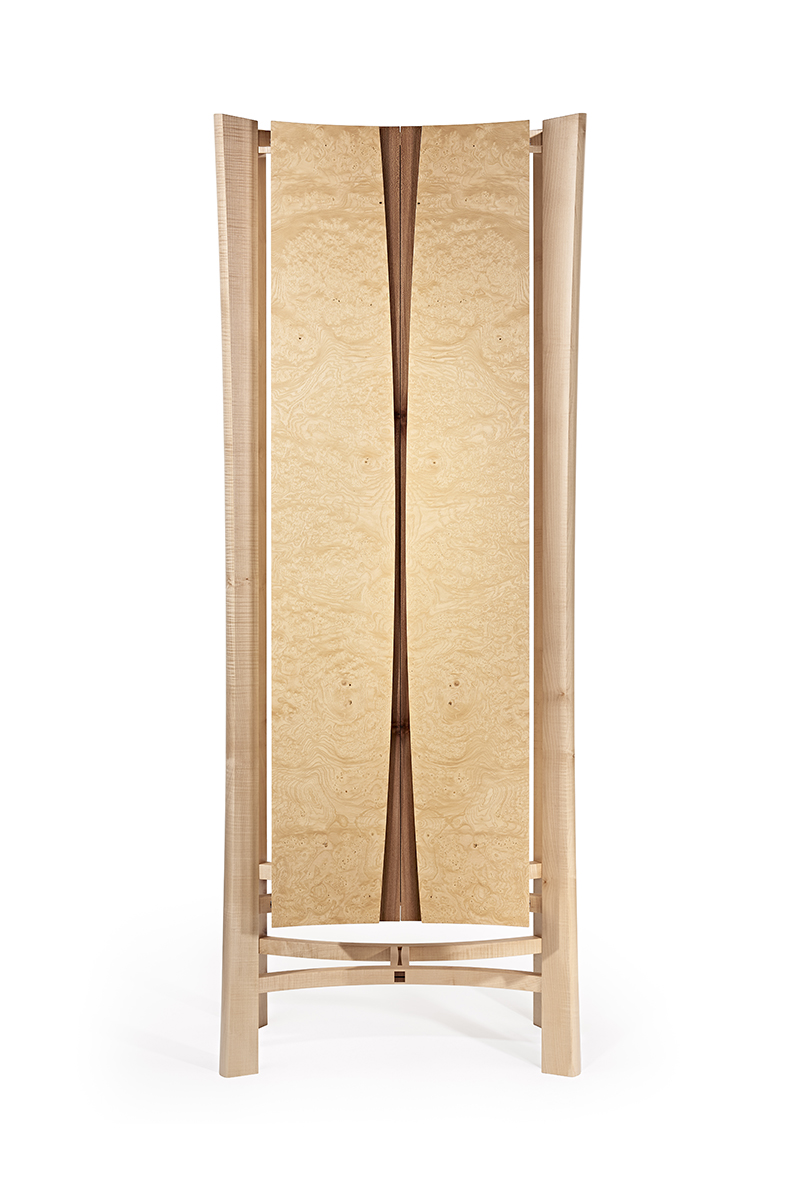 A stunning native burr ash and figured sycamore drinks cabinet where the frame appears to float free of the cabinet section. LED lighting on sensor which comes on when doors are opened, 4 glass adjustable shelves within.
Burr Ash and Ripple Sycamore Drinks Cabinet
Materials: Native figured sycamore walnut with burr ash doors
Dimensions: 70cm x 46cm, 180cm high
For sale: £4,500 (was £4,950 | £6,750 to commission new)
Current Location: Simon Thomas Pirie, The Courtyard Workshop & Gallery, Briantspuddle, Dorchester, Dorset. DT2 7HJ. Viewing by Appointment Only.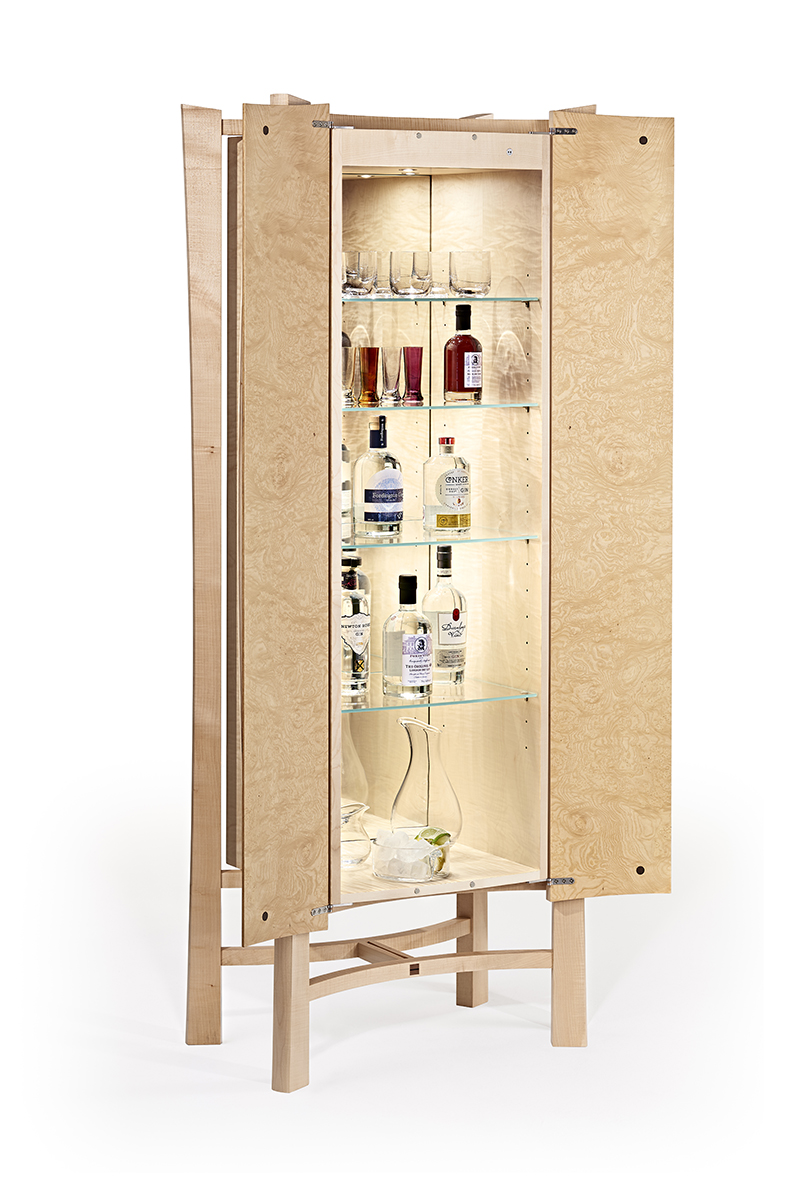 There are more details and more images of this cabinet elsewhere on this blog – please click here to read more.